Frida Giannini, former Gucci creative director, got married in a romantic Valentino wedding dress.
The bride walked down the aisle to meet her soon-to-be husband, former Gucci CEO Patrizio di Marco, on Friday 5 June in Rome, wearing a blush pink lace dress.
The bespoke gown was made by Giannini's long-time chums Valentino creative directors Maria Grazia Chiuri and Pierpaolo Piccioli.
The couple's five-year-old daughter Greta also wore a pale pink Valentino dress dappled with flowers.
It was announced in December 2014, that the couple would both being leaving their posiions at Gucci.
Di Marco left at the end of December and Giannini followed on January 9.
Valentino released a sketch of Giannini's dress after the ceremony, captioning the image:
"A #hautecouture sketch by Maria Grazia Chiuri and Pierpaolo Piccioli of the custom gown Frida Giannini wore to her wedding with Patrizio di Marco yesterday."
They also shared a sketch of the matching mother-daughter dresses, which they dubbed: "The sweetest #hautecouture sketch".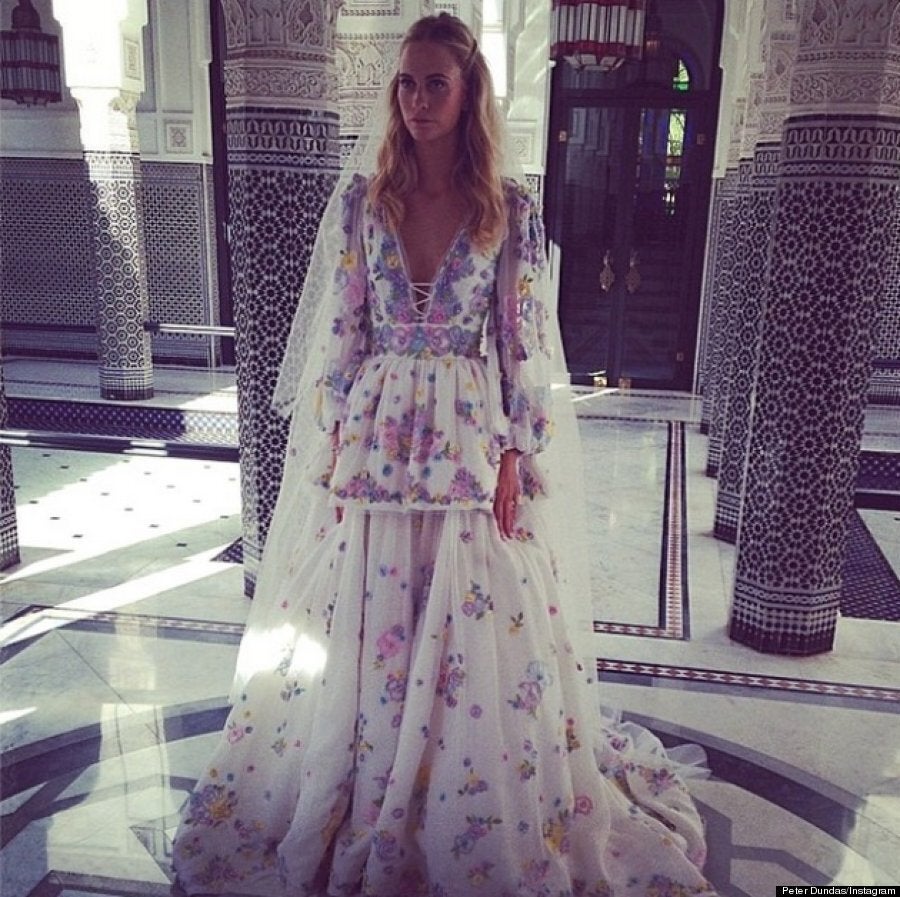 Celebrity Wedding Dresses