A man battling brain cancer has found the funny side to his condition, by sticking a zipper to the base of his surgery scar.
The 38-year-old recently underwent a crainiotomy (the surgical removal of part of the skull bone to expose the brain) to remove part of his medulloblastoma tumour.
He says he pulled the stunt when heading to the clinic to have his staples removed and "made everyone smile".
"There was a tumour the size of a lemon at the back of my brain, and more tumours all the way down my spine," he explains.
"The remaining tumours along the spine are treatable using radiation and chemo. I'm going through radiation now and it is having very positive results!"
Medulloblastomas stem from poorly-developed cells and usually start in the cerebellum (at the base of the brain) and sometimes spread to other parts of the brain or spinal cord, the site explains.
When asked how he first discovered the cancer he wrote: "It did start with a headache. Then neck pain for about two months that started off minor and just kept getting worse.
"One day my vision became blurry, I was very dizzy, and my hearing started to become very muffled. Went to the hospital and had and x-ray, didn't show anything wrong. Had a CT, they noticed a part of my brain that was misshaped. Then an MRI, abracadabra....Tumor."
The man is still undergoing treatment, but he says that support from loved ones is helping him through it.
"I've have had a lot of support from family and friends which has helped greatly," he says. "I have noticed that the positivity does help. On days I was down, I felt like crap. On days that I laugh, I feel great. Which is partly why I shared this pic, to show others it's OK to laugh."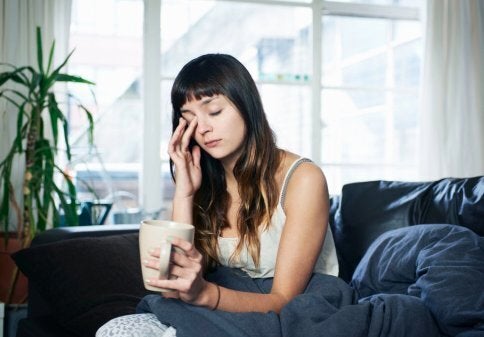 Symptoms Of Brain Tumours