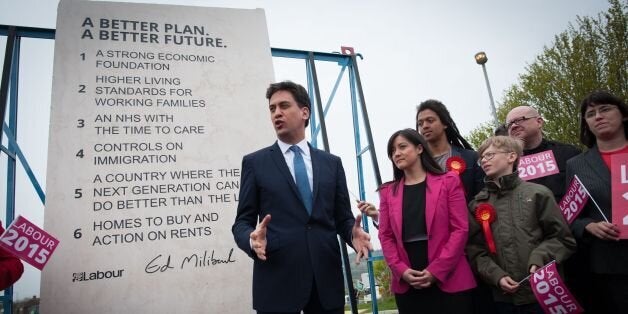 Lord Ashcroft has bid £100,000 for the EdStone - the giant limestone rock that Labour carved Ed Miliband's election pledges into.
When all 8ft 6in of it was unveiled in the closing days of the election campaign, the party indicated the stone would be installed in the Downing Street garden as a symbol of how a Labour government could be trusted not to go back on its word.
However since the election, which Labour lost, it has been kept under lock and key in a warehouse somewhere in South London. Labour, aware of how much its opponents and the press want to get their hands on it, does not seem keen to let the rock ever again see the light of day.
Ashcroft, the wealthy former Tory peer and election pollster, today tried to tempt Labour to release it into his care with an eye-watering offer.
After the election, it is said, the party considered smashing the EdStone into pieces and selling them off - similar to what happened to the Berlin Wall.
And as The Times reports today in its detailed look at Labour's election campaign, Labour aides joked at the time the rock was commissioned that Miliband was playing the role of Moses, delivering the Ten Commandments.
Related