The British woman detained in Malaysia for 'upsetting the gods' by posing nude on Malaysia's highest peak is part of a growing trend of tourists who are risking baring their bodies at famous locations.
Eleanor Hawkins was stopped at Tawau airport Wednesday while trying to fly to Kuala Lumpur, after being part of a lewd group photo taken days before an earthquake killed 18 climbers on the mountain.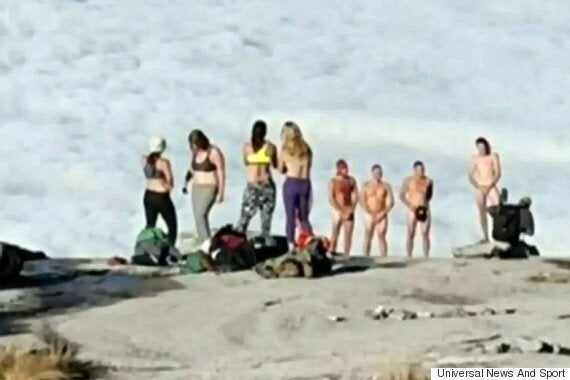 The mountaineers snapped stripping on the '"sacred" mountain in Malaysia
The nude photo trend has seen a surge of arrests in recent months with the movement possibly gaining momentum off the back of blogs and social media accounts dedicated to the new form of travel photography.
My Naked Trip reveals Israeli Amichay Rab's unusual form of sightseeing, while Naked at Monuments highlights the exploits of two Australian men, as the names suggests, being naked as famous sites.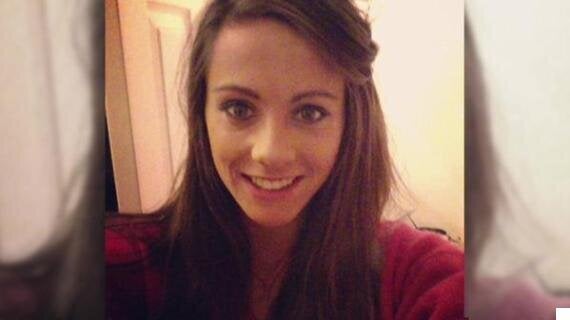 Hawkins posing for a photo prior to her arrest
In one blog the men list the best historical spots to take a nude souvenir snap at. They include The Great Wall of China, Stonehenge and the Great Pyramid of Giza in Egypt.
Cambodia's Angkor Wat and Machu Picchu appear to be the hottest spots for undressing.
Last month two male tourists were caught at Angor Wat with their pants down while a female companion snapped a picture - something two American sisters got in trouble for a few months earlier.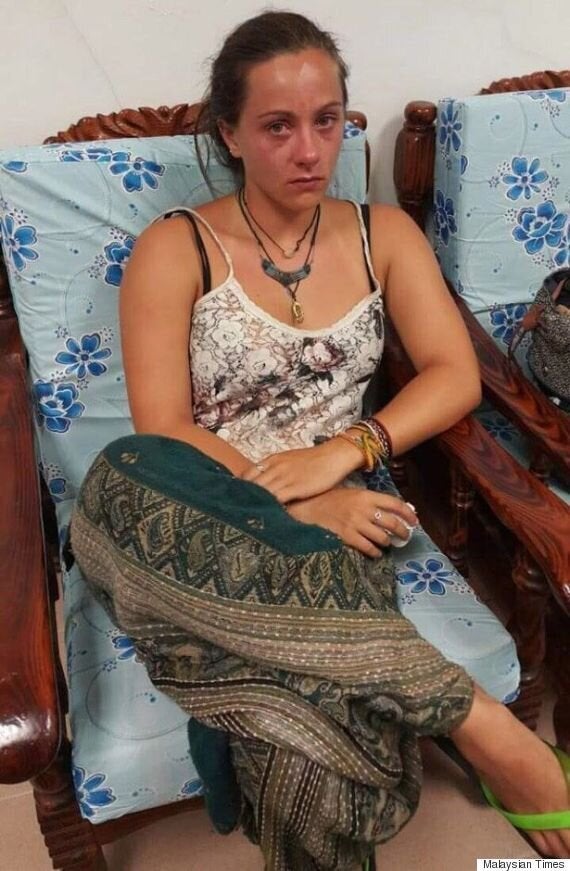 The 23-year-old could face jail and was detained while trying to leave the country
Lindsay Adams, 22 and Leslie Adams, 20, were arrested in February for stripping off at the world heritage site. They were fined $250 each and banned from entering Cambodia for the next four years.
The actions led to the Aspara Authority, a group which manages the site, to put up flyers, warning visitors that posing naked at the site "desecrates" the sacred space.
And in January three French men in their twenties were deported after they were caught taking nude photographs at Angkor complex.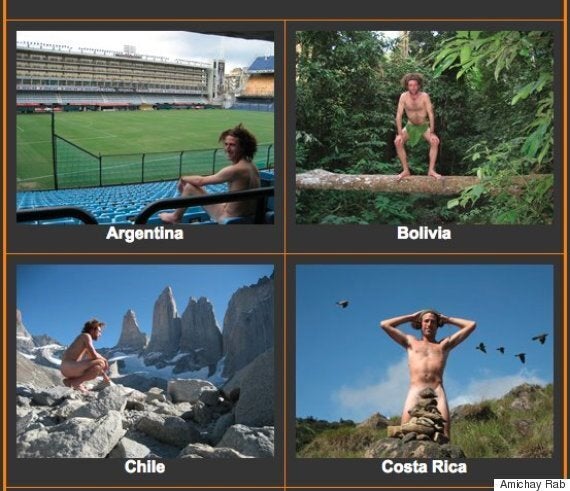 Amichay Rab in shots that appear on his website called My Naked Trip
"Our park was built to serve religious beliefs, so showing naked bodies is not acceptable," Apsara Deputy Director Long Kosal told the Cambodia Daily.
Another photo showing a topless woman at the site circulated on social media, and three tourists were caught riding a motorbike naked near Phnom Penh in January, according to local media, the Daily Mail reported.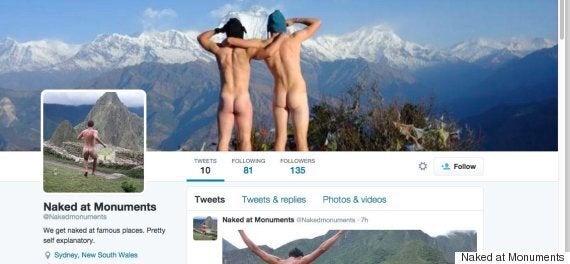 The Facebook page of the Australian men behind Naked at Monuments
And In Thailand an adventure company was fined after a tourist from Hong Kong was allowed to bungee jump naked at Mae Rim. A video of the jump went viral.
Tourists have also discarded their clothing at Peru's Machu Picchu, including Israeli Amichay Rab, and the Australian men behind Naked at Monuments.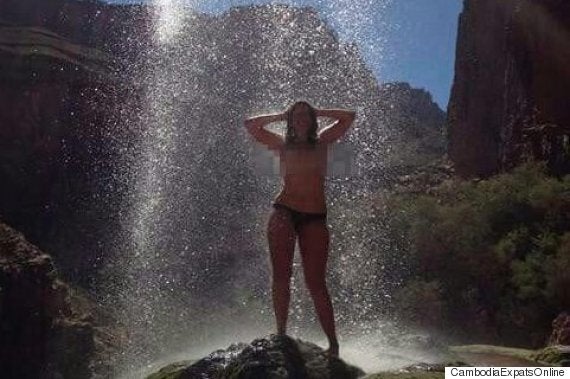 One of the pictures that got Lindsay Adams in trouble in Cambodia
In 2014, an 18-year-old Australian and a 30-year-old New Zealander were detained after baring their bums at the citadel.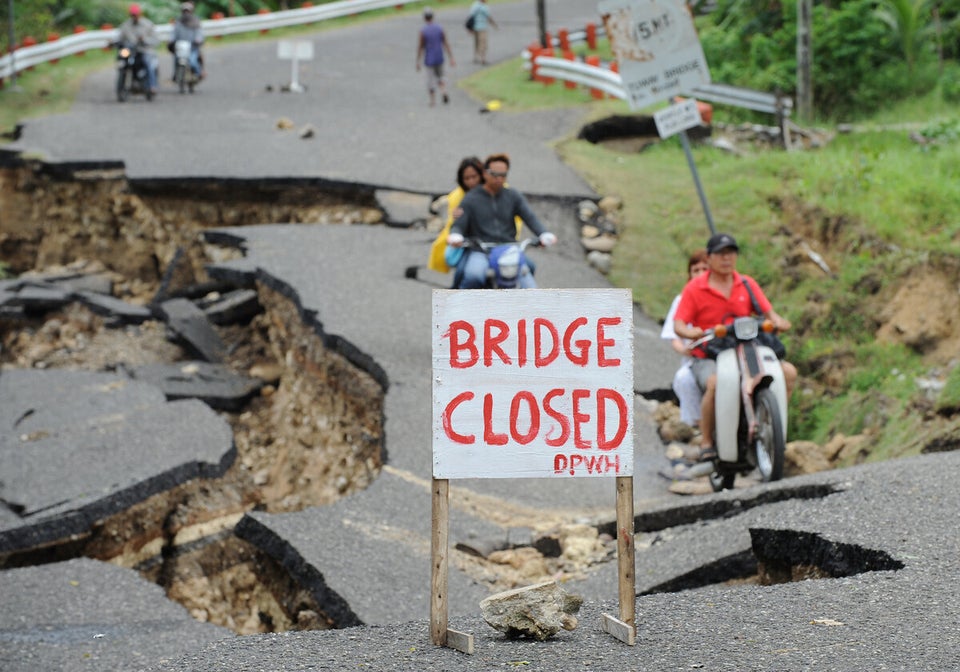 Devastating Earthquake Photos