Fifa's director of communications resigned on Thursday after making an ill-judged joke on Swiss television.
Walter De Gregorio is the first Fifa official to leave since claims of corruption and bribery hit the organisation.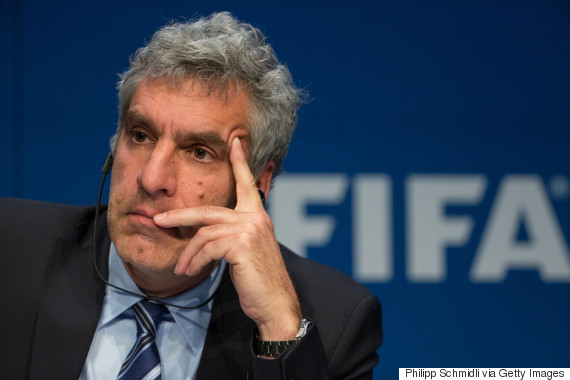 Director of communications, Walter De Gregorio is the first Fifa official to leave the governing body
Fifa announced in a statement that De Gregorio had decided to leave his post, but will remain with Fifa on a "consultancy basis" until the end of the year.
The reason for De Gregorio's abrupt departure is a poorly judged - albeit hilarious - joke he made on TV on Monday.
"FIFA president Sepp Blatter, the director of communications, and the secretary general [Jérôme Valcke] are all sitting in a car -- who is driving?"

"The police."
De Gregorio joined the governing body on September 14, 2011. His Deputy Nicolas Maingot will resume the role in the interim.
In a statement posted on Fifa's website, Secretary General Jérôme Valcke said: "Walter has worked incredibly hard for the past four years and we are immensely grateful for all he has done. I am glad we will be able to continue to draw on his expertise until the end of the year."
The resignation comes at a difficult time for Fifa. On Wednesday, it was revealed that the headquarters in Zurich, including the offices of outgoing president Sepp Blatter and Valcke, were searched and computer data seized by Swiss authorities investigating the World Cup bids for 2018 and 2022.
Last month, 14 Fifa officials, including two vice presidents, were named in an indictment by the DoJ, which led to a series of arrests in Zurich. Nine of those people are current or former Fifa officials.
After the arrests, De Gregorio told a press conference that Blatter was feeling "relaxed" about the day's developments because he was "not involved in them at all".
He later clarified: "Well he is not dancing in his office. He is very calm, he is fully cooperative with everything. That's what I meant. He's not a happy man, saying: 'wow wow'.
"This for Fifa is good. It is not good in terms of image or reputation but in terms of cleaning up, this is good … It is not a nice day but it is also a good day. The process goes on and we are looking forward."
Last week, two former high-ranking Fifa officials came out with shocking allegations surrounding corruption within the organisation.
Jack Warner, 72, former Fifa vice president and one of those named the on indictment said he fears for his life and claims he can prove a link between football's governing body and the Trinidad and Tobago national elections.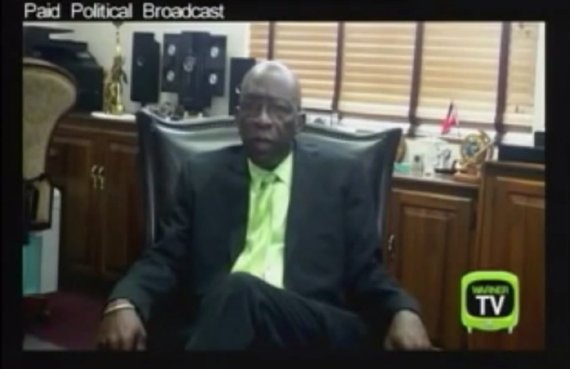 Speaking in his political broadcast on 'Warner TV', the former Fifa vice president said 'there is no turning back'
He also claimed there was an "avalanche" of evidence to come against those at the top of Fifa.
Hours before Warner's political broadcast, Chuck Blazer, 70, previously an executive committee member of the global footballing association, claimed in testimony to a US Judge that he and other high-ranking officials accepted bribes for from France and South Africa to secure hosting of the 1998 and 2010 competitions.