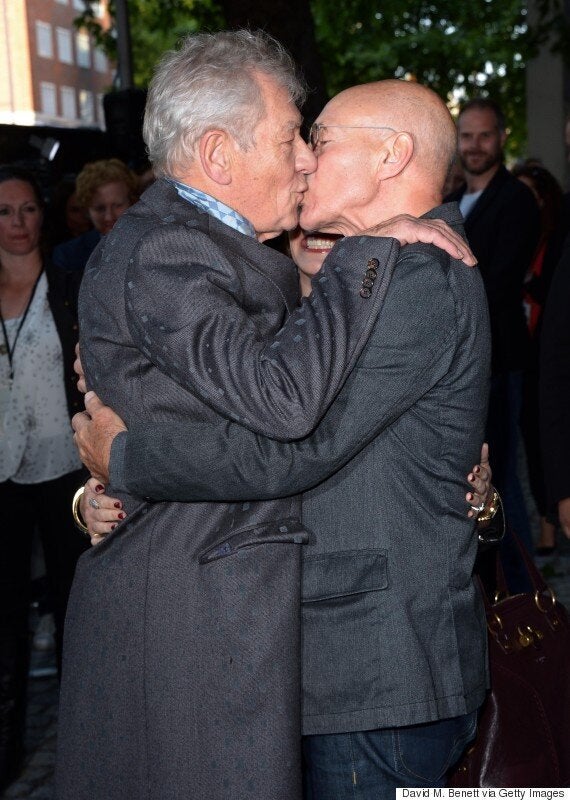 Sir Ian McKellen and Sir Patrick Stewart
The British actors, who both star in the 'X Men' movie franchise, locked lips for a quick smooch on the red carpet outside the Odeon cinema in Kensington.
Sir Ian, who plays a version of Sherlock Holmes showing early signs of dementia in the film, admitted it has been "extraordinary" to play the part.
"I never had any ambition to play Sherlock Holmes," he told the Evening Standard.
"I thought I was too old, then this part of a 93-year-old Sherlock came along so it's been extraordinary.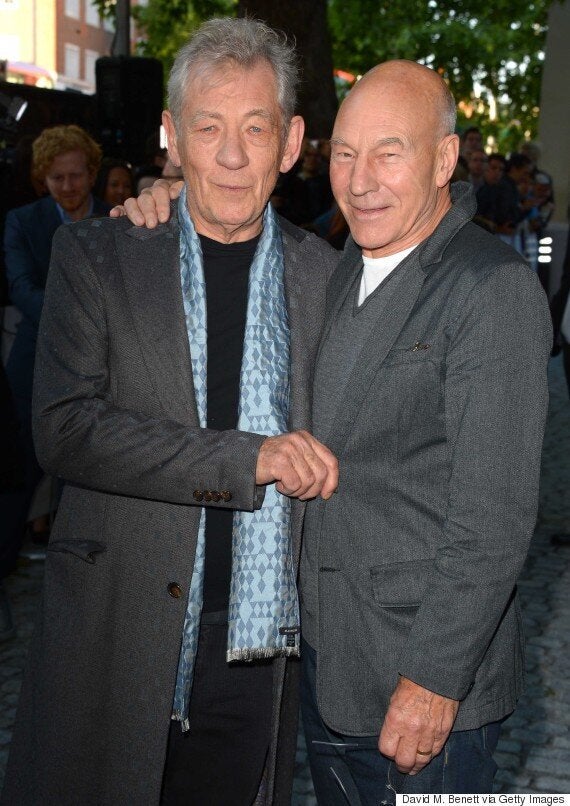 Belfast-based firm Ashers Baking Company was found guilty of discrimination last month after it refused to make the cake which celebrated gay marriage because it conflicted with the owner's religious beliefs.
Patrick, who is a renowned supporter of LGBT rights, described the case as a 'deliciously difficult subject'.
"Finally I found myself on the side of the bakers," he said.
"It was not because it was a gay couple that they objected, it was not because they were celebrating some sort of marriage or an agreement between them.
"It was the actual words on the cake they objected to. Because they found the words offensive.
"I would support their rights to say no, this is personally offensive to my beliefs, I will not do it."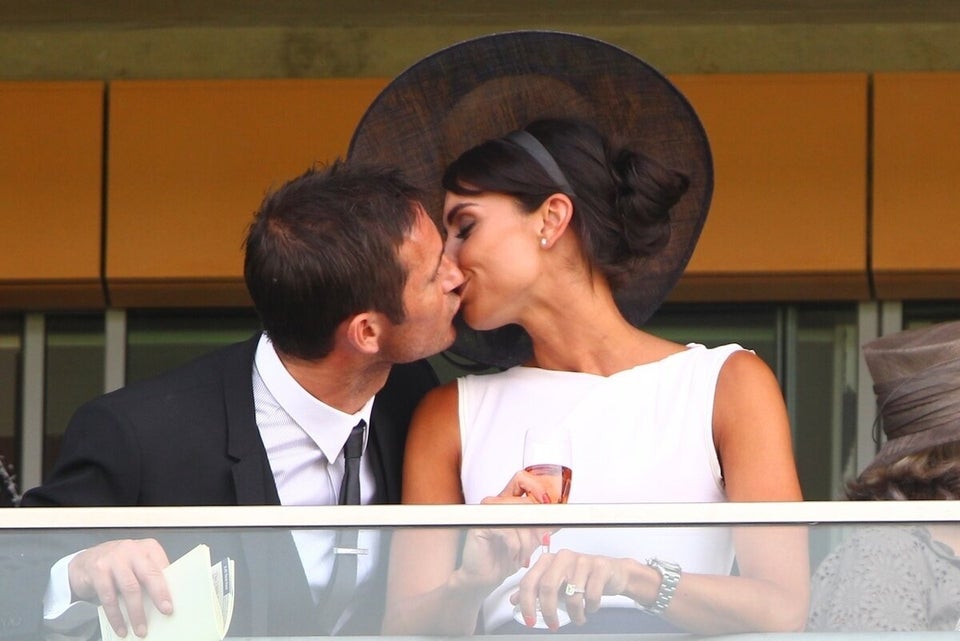 Get A Room! Celeb PDAs
Related