However the site is now facing a backlash from its users who have decried the move as a threat to free speech.
In a statement, the self-proclaimed 'front page of the internet' explained its actions saying:
"We want to be open about our involvement: We will ban subreddits that allow their communities to use the subreddit as a platform to harass individuals when moderators don't take action. We're banning behavior, not ideas.|"
The thread of comments that followed slammed the platform's move to take down the five forums, including ones it deemed racist, transphobic and offensive to gamers, as a win for 'big money,' with many saying that the decision had everything to do with Reddit's desire to attract advertisers.


Users even went as far as to call for Reddit CEO Ellen Pao to step down with complaint forums rife with offensive comments likening Pao to the 'deadliest dictator' in human history.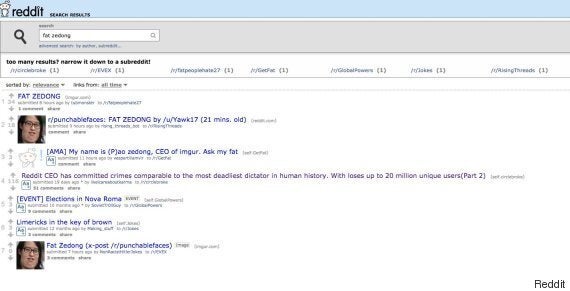 Some applauded the forum's decision to reign in content that did not fit in with its harassment policy but the majority of these views were aired on platforms unrelated to Reddit.
Shit, Reddit should ban more things. It's not like they're banning things decent human beings wanted to discuss.

— Sean Retconnery (@MCSerf) June 11, 2015
Reddit's unique selling point is that it claims to be 'a pretty open platform and free speech place,' although it has in the past taken exception to posts promoting child pornography and 'non consensual nude images.'
Redditor boogie2988 who describes himself as a 'fatty fat' person, joined the platform's critics by posting a video on YouTube describing the ban a direct threat to unfettered free speech.
Wednesday's decision continues to highlight the constant tug of war that online public forums face, between discrimination and free speech.
Related