Incredible footage has emerged of four men being rescued from a sinking fishing boat in the freezing waters of Alaska.
The group leapt from the vessel onto a safety raft just minutes before it was engulfed.
Despite the ordeal all four anglers escaped with no injuries, although it might be a while before they hit the ocean again.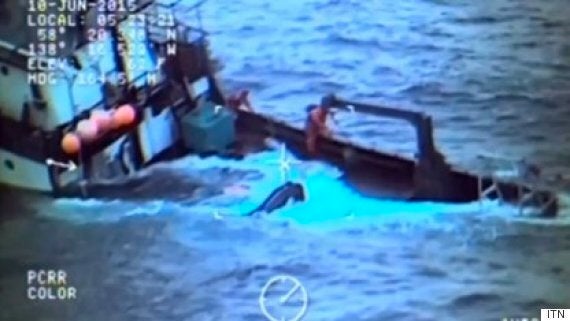 The boat sank in chilly waters, the men were lucky to escape with their lives
U.S coastguards were on hand to save the fishermen and captured the amazing scenes on camera.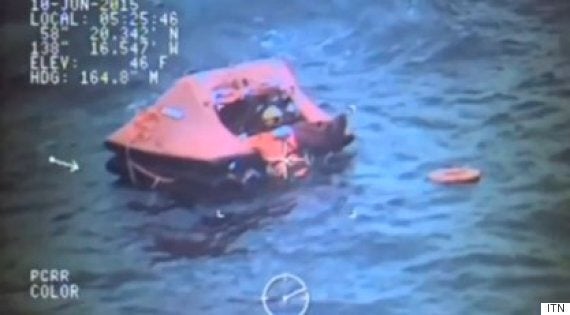 The men climbed onto a rescue raft and were saved by U.S coastguards
The U.S coastguard told ITN: "The crews' quick thinking was essential to their rescue"
"Putting on their immersion suits and getting off the boat saved their lives."