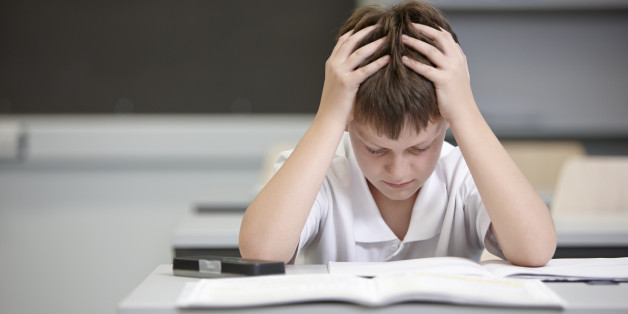 Phil Boorman
Exam board AQA has admitted to making a typo in a physics exam, making one of the questions "impossible to answer".
The A-level paper, that was sat at 1,200 schools in the UK on Friday, left students so confused that they took to Twitter to express their frustration after the exam.
What even was that exam #aqaphysics pic.twitter.com/J8wao8d87v

— alice (@_alicejanee_) June 12, 2015
AQA physics better give everyone the marks for drawing the graph because of that stupid typo #SortItOut

— GA (@georgeachillea) June 11, 2015
GUYS WHAT THE HELL WAS THAT #aqaphysics

— zaynmalik1D (@indieskidniall) June 12, 2015
AQA made a typo on my physics exam CAN YOU NOT PILE MORE PRESSURE ON PLEASE

— Innes (@Innescliff) June 11, 2015
Peak how all that revision I did for #physics was basically pointless. Thanks for making that paper impossible #aqaphysics

— . (@isabelle_norman) June 12, 2015
#aqaphysics is going to be PHYSICally impossible

— TiindleBRUH (@tiindle) June 11, 2015
When AQA set an impossible question... #aqaphysics pic.twitter.com/RxRmG1DVTu

— Zak (@legendofchelsea) June 11, 2015
news just in the graph question in the physics exam was impossible aqa meant to write 300 ohms not 300,000 ohms

— ≈ D✿ni☮l W✿ll ≈ (@DanielWaII) June 11, 2015
A spokesperson for AQA told the Independent: "We meant to ask students to compare a 150 kN(c) resistor – not a 150 N(c) resistor as it said in the paper – to a 300 kN(c) resistor.
"At this stage, it looks as though most students haven't been affected by this, but we're letting our examiners know and will make sure it doesn't affect students' grades."
On Tuesday, students took to Twitter to rejoice after they realised that one of the questions in their chemistry exam was answered within another question.