Children's Art Week 2015 kicks off on Saturday 13 June until Sunday 21 June with a whole host of creative workshops across the UK.
Perfect to keep the kids entertained on the weekend (as well as enjoying a bit of family time), you can get involved in everything from puppet making to creating your own magnetic pictures.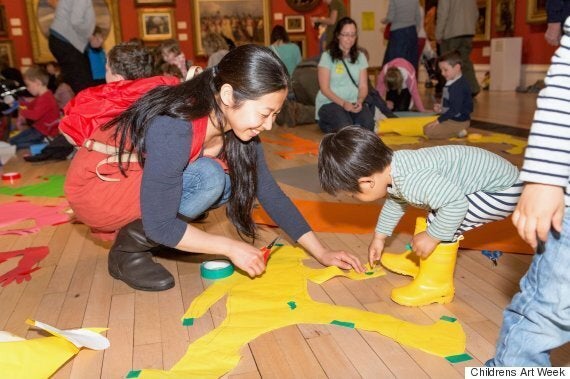 Here's an idea of some of the things happening over the next week.
Manchester, Sat 13 June, 10.30am-3pm
Families are being urged to join in with a mass reading of Maurice Sendak's classic, Where the Wild Things Are. Come prepared to roar your terrible roars, gnash your terrible teeth and join in with a host of wild art activities.
Nottingham Lakeside Arts, Nottingham, Saturday 13 June
Make colourful chalk drawings on the amphitheater steps next to the lake, while also observing the amazing range of birds around the lake, and learning about grebes, cormorants, herons and many other species.
Museum of Modern Art, Powys Wales, Saturday 13 June
Participatory workshop for families in which you can draw pictures inspired by this children's classic.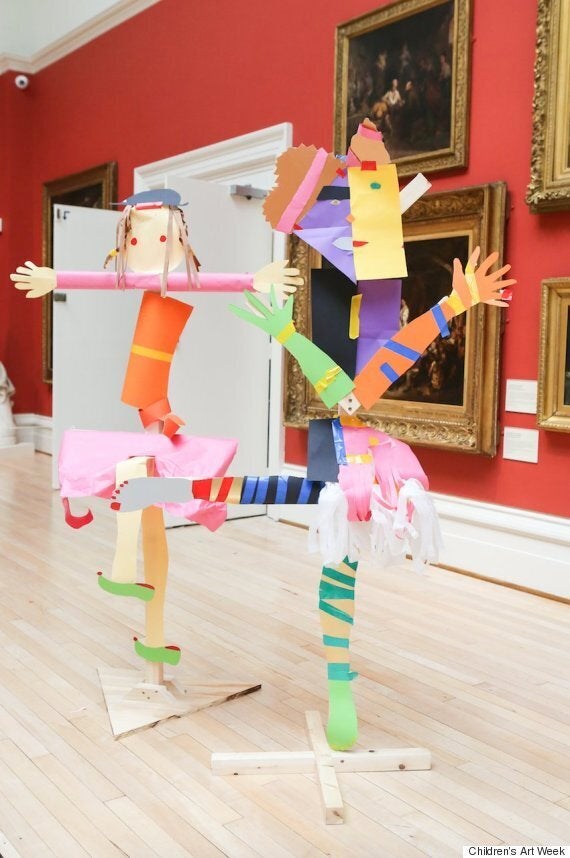 Escape Arts, Stratford-upon-Avon, Saturday 13 and 20 June
Find out about Escape Arts Radio and take part in a range of creative activities for all the family run from the Escape Multimedia arts bus.
Lighthouse Yarns, Whitehead, County Antrim, Saturday 13 and 20 June
Create a woodland themed project using a mixture of textiles and your artwork could be added to the Woolen Woods project in Whitehead Golden Jubilee Woods.
ST-ART, Barton-Upon-Humber, Tuesday 16 June
Make your own amazing moving picture using magnets to make your figure dance!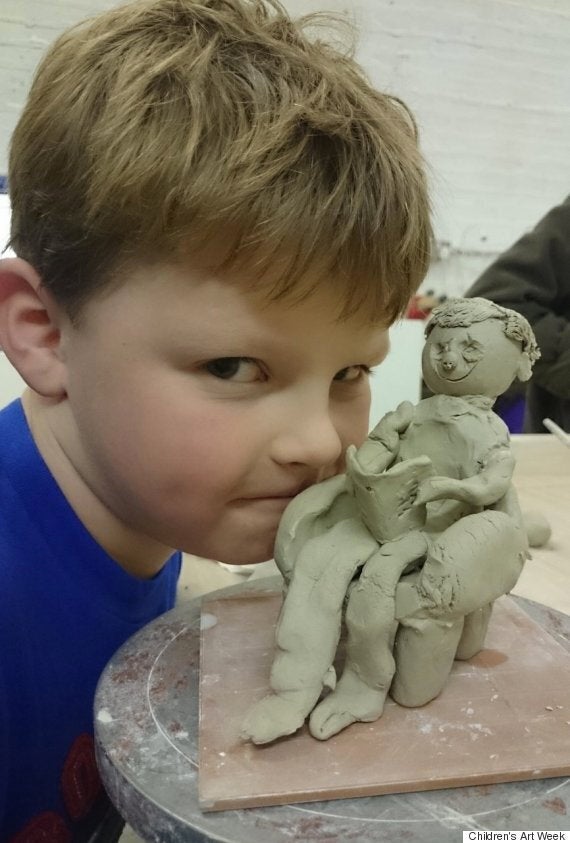 London, Saturday 20 June, 10:30 - 16:30
Help recreate the camouflage pattern of one of the museum's most colourful aeroplanes, the Fokker DVII biplane, by block printing coloured shapes to create its fabric wing.
Bristol, Saturday 20 June
Over 180 years ago Isambard Kingdom Brunel entered a competition to design a bridge to cross the Avon Gorge. It was his very first project at age 23. Future engineers can design their own bridge to cross a cardboard gorge at Clifton Suspension Bridge Visitor Centre.
Bonnybridge Library, Falkirk, Saturday 20 June
Get involved in a hands-on puppet making session using mixed media to bring well-loved stories to life.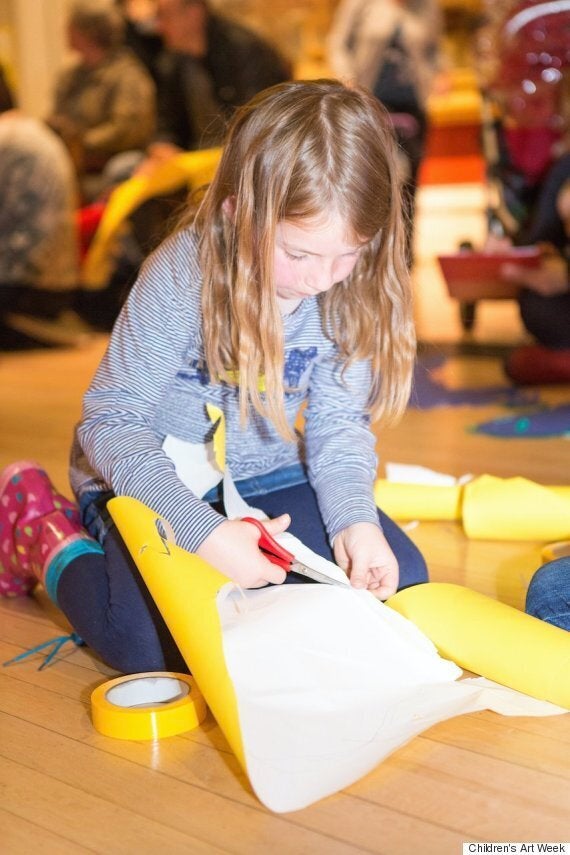 De La Warr Pavilion, Bexhill, Saturday 20 June, 1-4pm
Be inspired by the curves and colours in Bridget Riley's paintings and make a small curved kite, which will dance and soar on the beach!
Tyne and Wear Archives and Museums, South Shields, Saturday 20 June
Inspired by the arrival of a replica MK1V tank at the Fort, the museum is hosting an artist-led day of activities, designing and making tank bank money boxes amongst other things.
Globe Arts Education CIC, Huddersfield. Saturday 20 June
Manipulate, mould and make monstrous monster models.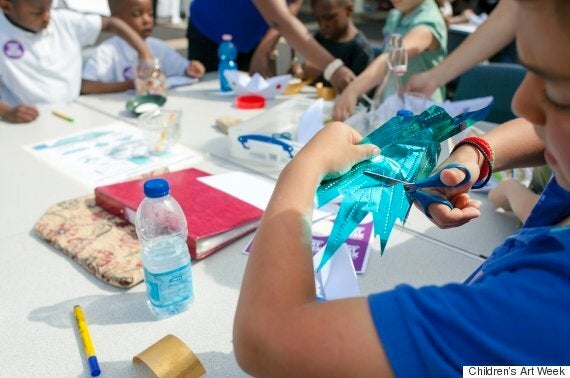 Berwick Visual Arts, Berwick-upon-Tweed, Sunday 21 June
Make your own echo cup to take away, watch sounds make liquid dance and create amazing noises with everyday objects. Super loud fun for the whole family!
National Portrait Gallery, London, Sunday 21 June
Join a team of animators for an experimental session using post-it notes to create a group animation.
For more information and a list of all the events happening during Children's Art Week visit their website.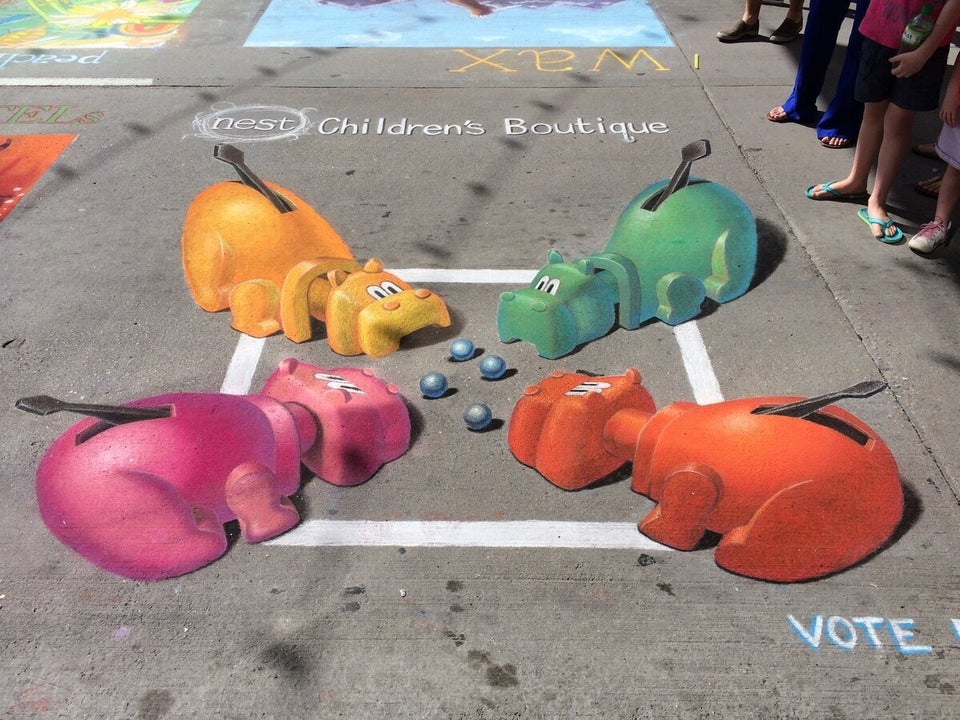 3D Chalk Art