To celebrate the forthcoming release of 'Entourage', The Huffington Post UK is giving readers the chance to see the film ahead of its release at preview screenings across the UK.
'Entourage', the much-anticipated big-screen version of the award-winning hit HBO series, reunites the show's original cast, led by Kevin Connolly, Adrian Grenier, Kevin Dillon, Jerry Ferrara and Jeremy Piven.
Movie star Vincent Chase (Grenier), together with his boys, Eric (Connolly), Turtle (Ferrara) and Johnny (Dillon), are back…and back in business with super agent-turned-studio head Ari Gold (Piven). Some of their ambitions have changed, but the bond between them remains strong as they navigate the capricious and often cutthroat world of Hollywood.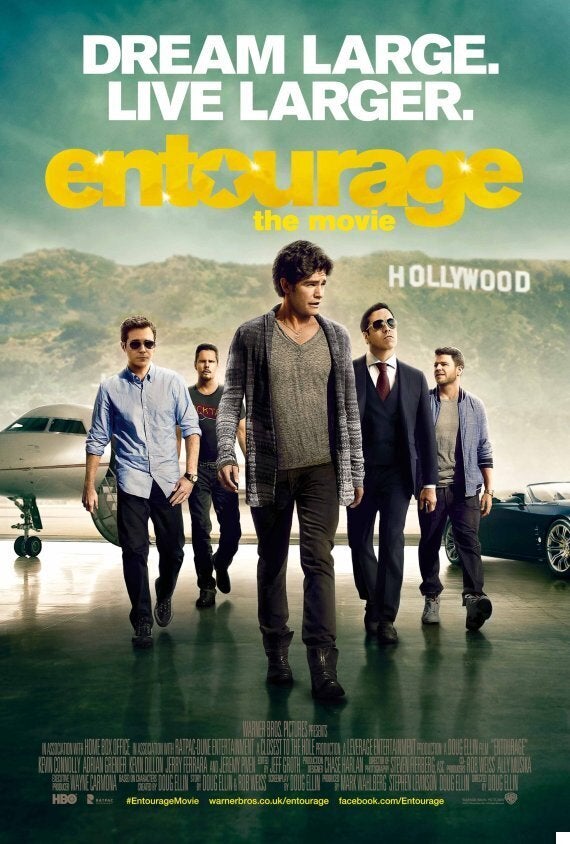 Previews are on Monday 15 June at:
Showcase – Bluewater, Bristol CDL, Bristol, Cardiff, Coventry, Derby CDL, Dudley, Glasgow, Leeds, Leicester CDL, Liverpool, Manchester, Newham, Nottingham, Paisley, Peterborough, Reading, Teesside and Walsall.
There are 20 tickets available for each preview, on a first come first served basis. CLICK HERE to download FREE tickets.
'Entourage' is in cinemas 19 June.
© 2015 Warner Bros. Entertainment. All rights reserved.
Related