A giant water slide is taking over King's Cross London next weekend as Brits prepare for a lovely couple of days in the sun.
The 100 metre slide, almost as tall as Wembley Stadium will be located in Pancras Square and will be open to the public from 19 to 20 June.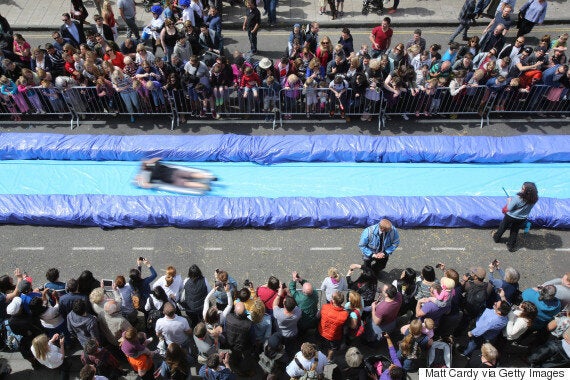 Although the event is free you will need to enter a draw in order to win tickets.
The premise of the 'Rise and Slide' fiesta is to get Londoners 'out of the tube and into their trunks' but given the number of people that grace the doors of King's Cross station, we're not sure that's going to be the choice of swimwear for every member of the public brave enough to take to the slide.
The slide is part of a series of free events rolling out over the next month across London.