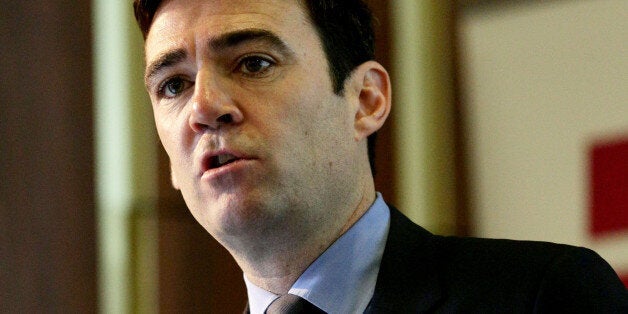 University-style student funding should be extended to young people who decide to study for technical qualifications, Andy Burnham will propose today.
He is also expected to blame the private education of the "vast majority" of MPs for Britain's "flawed" education system.
Nominations for the Labour leadership close midday today. Burnham has easily secured the backing of the 35 MPs needed to get onto the ballot and looks likely to face Yvette Cooper and Liz Kendall in the battle to succeed Ed Miliband.
Left-winger Jeremy Corbyn has launched a last minute plea to try and get enough nominations from his fellow Labour MPs to make it onto the ballot.
In a speech in Crewe today, Burnham will say: "For too long, education policy in this country has been stuck inside the Westminster bubble, where the vast majority of people went to private schools and university. The result has been a debate about education obsessed about academic qualifications not giving enough attention to quality technical education.
"This has left technical education in Britain as a low prestige, second class option. If we continue with this flawed approach, we will not build the highly skilled workforce that Britain needs to build a modern economy and compete in the world."
Burnham will say governments of all parties have critically ignored the 50 per cent of school leavers that do not go to university. He will call for a "revolution in technical education" that includes the extension of financial support.
"I want young people to be able to find out and apply for apprenticeships in exactly the same way as people apply for university. So my ambition is for national UCAS-style system for apprenticeships, raising sights, rewarding those who work hardest, giving all children hope and a goal in life," Burnham will say.
The leadership battle begins in earnest this week, and Yvette Cooper will also use a speech today to say she would aim to end child poverty in a generation should she be elected.
On Wednesday evening the leadership candidates that have made it onto the ballot will take part in a live debate on BBC Newsnight, moderated by Laura Kuenssberg.
The hustings will be filmed in Nuneaton, in Warwickshire, the swing-seat that Labour's failure to capture at the election came to symbolise its inability to win over middle-England.