A huge flood in the Georgian capital of Tbilisi has devastated the city - and left some rather unusual survivors wandering around its streets.
Lions, tigers, bears, hippos and even wolves escaped the city's zoo after heavy rainfall - and many are still roaming the streets.
Surreal images from the stricken city show hippos strolling along roads, crocodiles paddling in shallower puddles and bears climbing air conditioning units.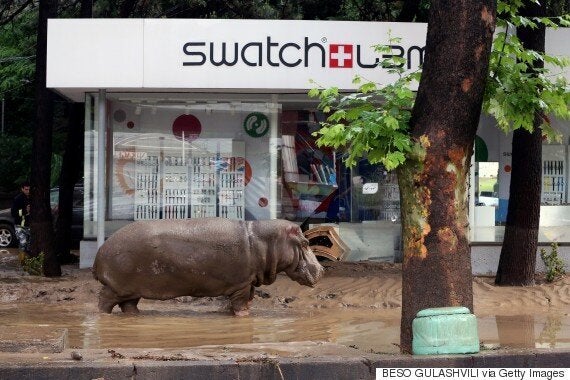 Some have been located and tranquillised but it is still unclear how many are on the loose.
The flooding, which has left at least eight dead after the Vere river overflowed, has been described as "very grave" by the city's mayor, Davit Narmania, according to the BBC.
Zoo workers are among the missing, with some suggesting the zoo keeper may be dead.
Popular in the Community