'Britain's Got Talent' is to be probed by media watchdog Ofcom, following the use of a stunt dog in its winning performance, it has been confirmed.
SEE ALSO:
The regulator received 1,150 complaints, after Jules O'Dwyer revealed that another of her dogs, Chase, had actually performed an impressive tightrope trick in her routine with border collie Matisse.
"We've opened an investigation to determine whether viewers of ITV's 'Britain's Got Talent' final, who may have paid money to vote, were misled about the competition," an Ofcom spokesperson said.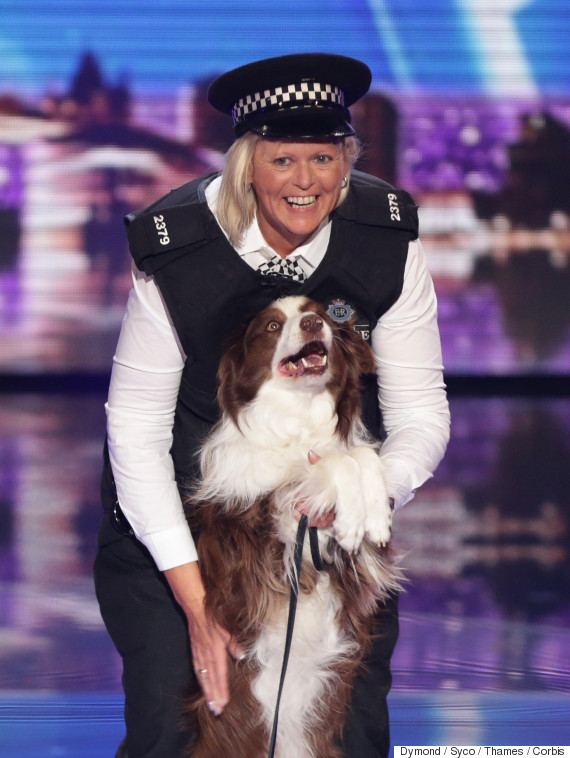 Jules and Matisse
In the immediate aftermath of the scandal, 'BGT' producers issued an apology to viewers, stating that they should have made it clearer that Chase was part of the routine.
Show boss Simon Cowell went on to insist that the act would not be stripped of their £250,000 prize money.
"There's a cloud over her and I want that cloud to go. I want people to feel proud of her and that she did well and she should be happy," he told The Mirror.
"The producers are absolutely gutted. I was so depressed for the show, for Jules and for the producers themselves, because they are not horrible people. They didn't think how it would appear."
Jules also insisted that she had not attempted to mislead the public, telling ITV News: "I was disappointed when people said I allegedly hid Chase and I was trying to make it like Chase was Matisse. That's not so.
"I introduced Chase in the semi-final, and I said Chase is Matisse's best mate. Why put the pressure on the dog when I already have another dog who can perform it on television?"
LIKE US ON FACEBOOK | FOLLOW US ON TWITTER