The lead singer of Dutch rock band John Coffey has done possibly the most rock 'n roll thing we've seen all year. Yes, even more so than Dave Grohl breaking his leg mid-concert and finishing the gig.
Some suggest the video is a fake, but Dutch media insists the footage is totally genuine. Here's another angle if you want proof:
All bow down before Achter de Mole, lord of the crowd, bender of physics.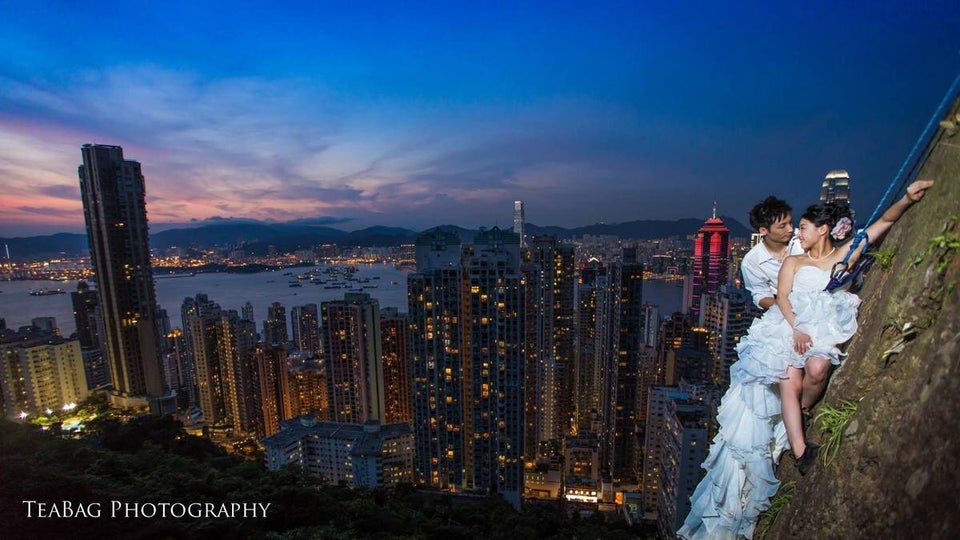 Dangerously Epic Wedding Pics
Popular in the Community