More than 70 firefighters are tackling a "substantial" blaze at a row of shops in Yorkton Street, Hackney.
Thick black smoke is clouding the area and nearby residents are being advised to keep their windows and doors closed.
Ten fire engines and 72 firefighters from Soho, Islington, Holloway, Shoreditch, Homerton, Bethnal Green, Whitechapel, Tottenham and Poplar fire stations are at the scene.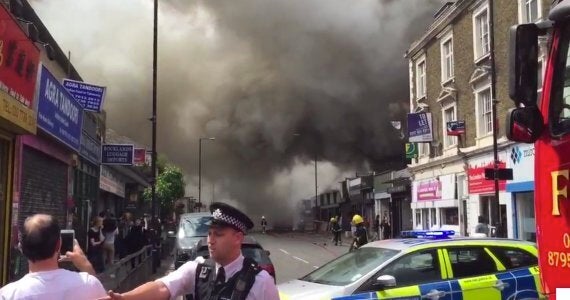 The blaze was reported at 1pm on Monday afternoon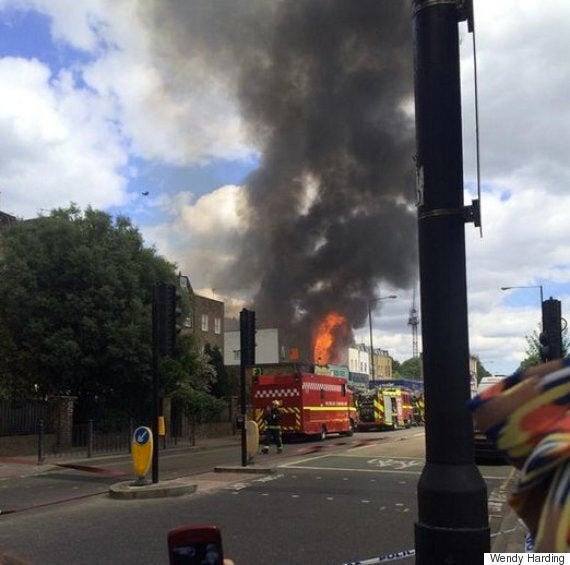 Crews from nine fire stations are at the scene
A man in his 50s has been taken to hospital suffering from smoke inhalation and burns, the London Fire Brigade (LFB) tweeted. Emergency crews were called at 1pm and the cause of the blaze is currently unknown.
"It was terrifying... It was terrible the flames were huge, huge, when the roof came down there was a hell of a noise I ran in, I was terrified. We were all outside watching it."
LFB Station Manager Keith Cunnew who is at the scene said: "A member of the public spotted smoke and called the Brigade. On arrival crews wearing breathing apparatus helped three women and three men leave the properties either side of the fire and two other people left the property before the Brigade arrived.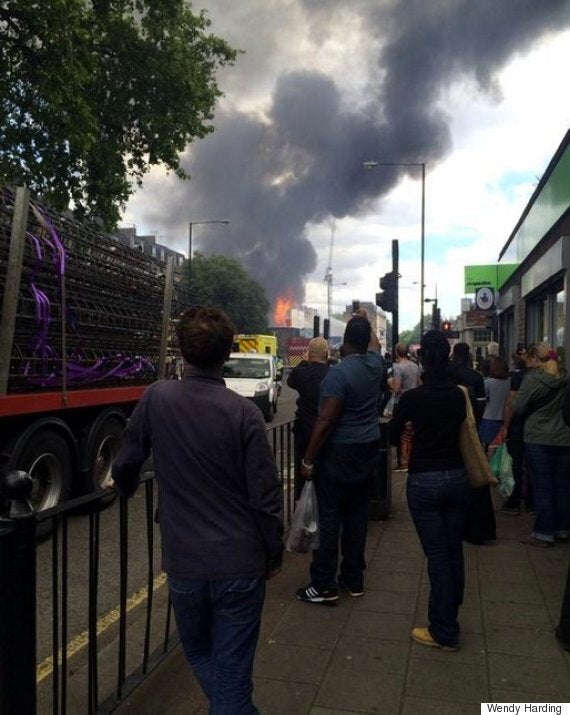 One man has been hospitalised suffering from burns and smoke inhalation
"We expect to be on scene for a number of hours. We are making good progress, but it will take some time to damp down the fire."
Road diversions are in place and are expected to last into the evening, Hackney Borough Police. Haggerston Park, Hackney City Farm and Haggerston School may be affected by the road closures.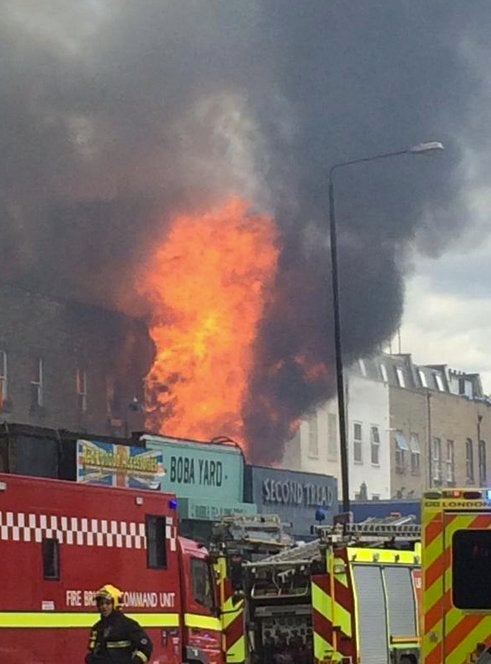 Hackney Fire