Josh Taylor is passionate about sustainability and the environment. So much so the 24-year-old has set up his own retreat for fellow young entrepreneurs, teaching them how to run eco-friendly businesses.
But Josh doesn't just preach; he practices too. The Entrepreneurs Retreat is based on his Cornwall farm, and is run by renewable energy from solar panels and a wind turbine. He and his business partner Trudy operate a minimal waste to landfill policy which means they recycle their waste and don't buy non-recyclable materials.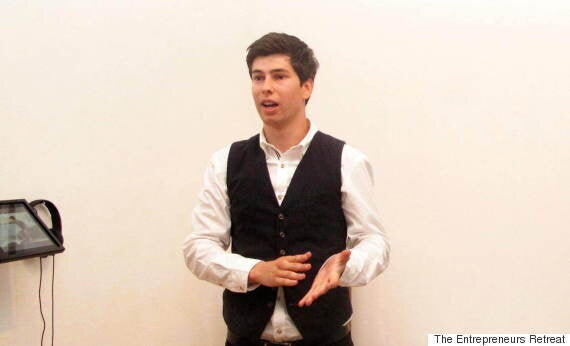 24-year-old Josh Taylor is passionate about passing on his knowledge about how to build a sustainable business
They've installed bee hives to boost the number of pollinators on their land, rear their own livestock, grow their own food, and even manage their land to benefit bio diversity - using goats and geese to clear weeds over chemicals.
It's no surprise, then, that Josh counts FTSE 100 companies among his clients.
"We help them with coaching sessions to find a solution to problems they face, point them in new directions and even teach the necessary skills to young people who want start their own businesses," Josh says.
So what lies behind Josh's entrepreneurial spirit?
"When I left college a few years ago, my friends either went to university, travelling or got a job," he explains. "It hadn't occurred to me that running my own business was an option.
"I started writing a blog about creative projects that I was doing in my spare time, sharing my projects about my creative, science and technology ventures, such as sending a weather balloon to space and capturing it on camera or filming the bottom of the ocean."
While writing, Josh says, he met social entrepreneur Trudy Thompson, who encouraged him to turn his hobby into a business, and offered him free coaching sessions.
"This help was so valuable it helped guide me into being a real entrepreneur and I felt compelled to share this experience with other young people who don't know which path to take."
Trudy and Josh became business partners and, as they say, the rest is history.

One of the business hubs at the retreat
Now, Josh works to encourage others to become more self reliant, reconnect with nature and "think of the bigger picture beyond their own needs and wants".
"We run a social enterprise and inspire others to embed this way of running a business into their own ventures.
"A lot of people misunderstand social enterprise to mean charity work but to us it means operating a normal, profit making business that does something more useful for communities and the environment than just financially benefitting its shareholders and top executives.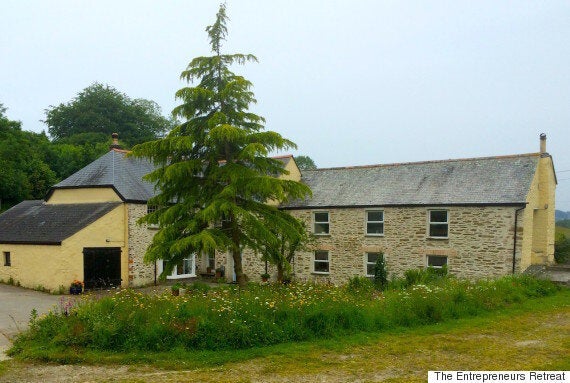 The Entrepreneurs Retreat in Cornwall, where Josh and his team have planted one acre of wild flowers
Sustainability is "too often" used as a buzz word in promotional material and business reports, Josh adds. "It is rarely put into action when pursuing profits.
"Truly sustainable businesses are embedding an ethos of saving valuable resources and being more aware of their impact in order to future proof the organisation and save or make money at the same time."
Advice is key, according to Josh, who happily doles out some of his own nuggets of knowledge.
"Some some out from people who have successfully launched an environmentally friendly business so they can share their expertise and be realistic about who actually needs and who wants your product.
"All too often we have seen great, innovative, sustainable products that sadly are too easily overlooked when there are mass produced, cheaper, non-sustainable options to consumers."
And the profits from The Entrepreneurs Retreat? Well, they're ploughed back into the community, Josh explains simply.
"Our commercial work enables us to use our profits to run our social enterprise which offers free coaching sessions for local people who live in Cornwall."