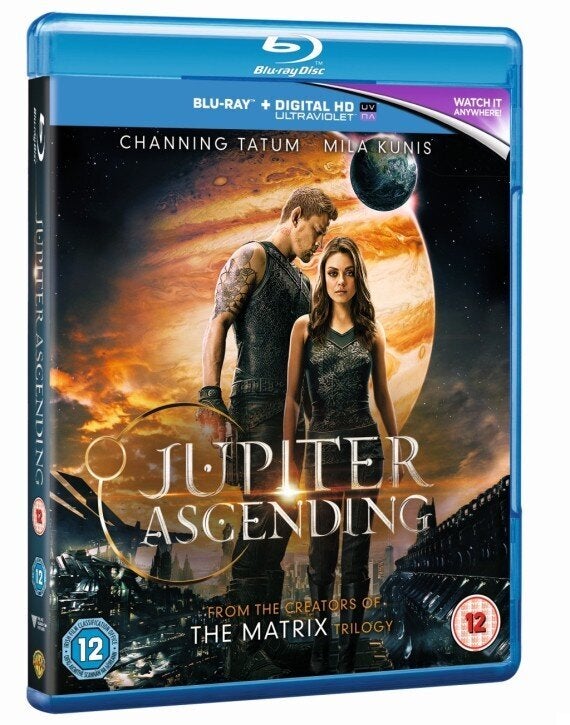 To celebrate the release of JUPITER ASCENDING, on Digital HD now and Blu-ray 3D™, Blu-ray™ & DVD on June 29 we're giving four lucky people the amazing chance to win an incredible KitSound Boom Evolution Speaker! A completely original Sci-fi epic, Jupiter Ascending is rich with breathtaking visuals and enthralling action.
Jupiter Ascending sees Mila Kunis stars as Jupiter Jones, a girl born under a night sky with signs predicting that she was destined for great things. Now living in Chicago, Jupiter dreams of the stars but wakes up to the cold reality of a job cleaning other people's houses and an endless run of bad breaks. Only when Caine (Channing Tatum) arrives on Earth to track her down does Jupiter begin to glimpse the fate that has been waiting for her all along—her genetic signature marks her as next in line for an extraordinary inheritance that could alter the balance of the cosmos.
Over the next two weeks to celebrate the release we're going to take a look at some of the best Sci-fi films in the history of cinema!
Very few films have captivated so many people, have their own day of the year or have even spurred their own religion. Star Wars: A New Hope is the first installment in the now iconic series set in a galaxy far far away as we join Luke Skywalker and the team as they try to defeat the Galactic Empire.
E.T. the Extra-Terrestrial
Steven Spielberg brought us everyone's favourite alien in this tear-jerking 80s classic. 10 year old Elliot befriends E.T. in one of the most heart-warming family films ever made complete with a flying bicycle but it's not all smiles. E.T must return to his home planet and that means the tissues are needed for the teariest of goodbyes.
Stanley Kubrick's 2001: A Space Odyssey was revolutionary film making on its release in 1968. A group of explorers set out to on a voyage to Jupiter with their highly evolved robot, HAL 9000. Nonetheless, as their mission develops it becomes clear that HAL's has too much control.
In a technological future that has descended into social unrest , Harrison Ford is detective Rick Deckard who is out to destroy fugitive robots known as replicants. Ridley Scott has created an action-packed visually stunning thriller that will live on for a long time in cinematic history.
For the full home cinema experience with Jupiter Ascending we're giving you the chance to win an incredible KitSound Boom Evolution Speaker. They have won awards such as the Which? Best Buy, and have astounded audiences with its clarity of sound and is powerful down-firing subwoofer, all combined with 110 Watts of audio. To be in with a chance of winning one of these four amazing speakers, simply click here and answer one easy question.
For more information about Jupiter Ascending follow @JupiterMovieUK on Twitter, like on Facebook: www.facebook.com/JupiterMovieUK or visit https://www.warnerbros.co.uk/movies/jupiter-ascending
© 2015 Warner Bros. Entertainment. All rights reserved
Closing date: 28 June 2015