Can you guess where in the world someone lives based on what lipstick shade they're wearing?
Possibly, thanks to this new beauty infographic, which reveals the most en vogue shades around the globe.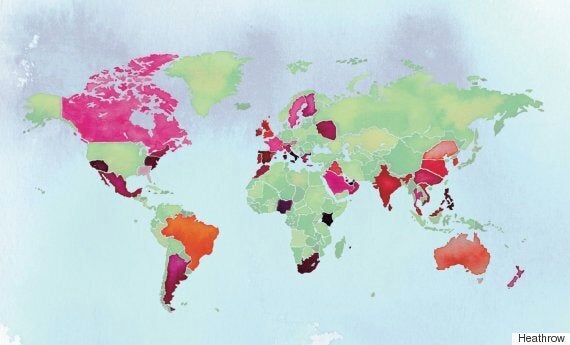 The infographic was created using data from a new study, commissioned by Heathrow, that looked at the most popular lipsticks bought by people in different cities around the world.
The top lipstick shade trending in 50 cities was discovered by analysing global lipstick sales data and gathering insights from Heathrow's beauty team.
From London's barely there caramel nude as worn by Kate Moss and Cara Delevingne, to New York's bold, bright red as seen on Gwen Stefani and Olivia Palermo, check out the results of the first Heathrow International Lipsticks Colours of the Year report below: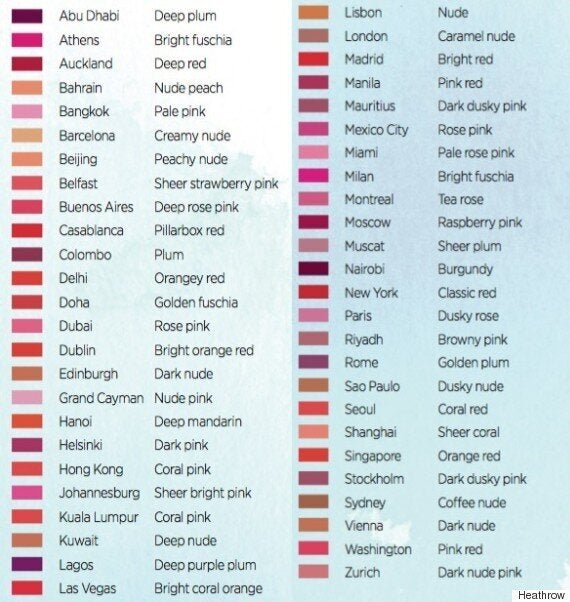 Following the study, Heathrow are running a month of lipstick celebrations with a range of micro-sculptures by artist Hedley Wiggan.
These miniature lipstick landmarks were created with nothing more than a magnifying glass, carving knife and remarkably steady hands, and can be kept as collector's pieces or used as regular lipsticks.
The carvings were created using the most popular lipstick shades from the survey and are based on London's Big Ben, and landmarks in four of the most popular destinations visited from Heathrow: Paris's Eiffel Tower, Dubai's Burj Khalifa, Shanghai's eponymous Tower and New York's Statue of Liberty.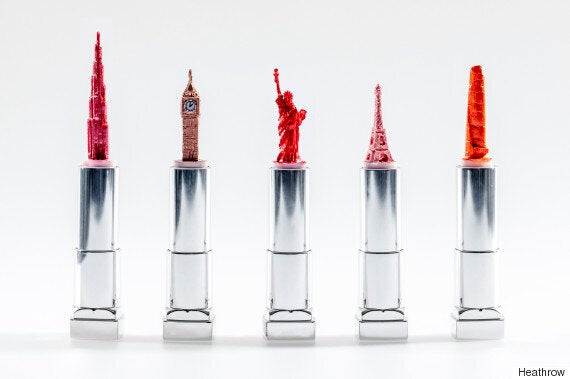 The hand-carved landmark lipsticks and a towering two-storey-high replica of the Statue of Liberty will be on display at Terminal 5 for the next month as part of the International Lipstick Colours of the Year showcase. After this time, the lipstick carvings will be made available to the public. For more information visit www.Facebook.com/HeathrowAirport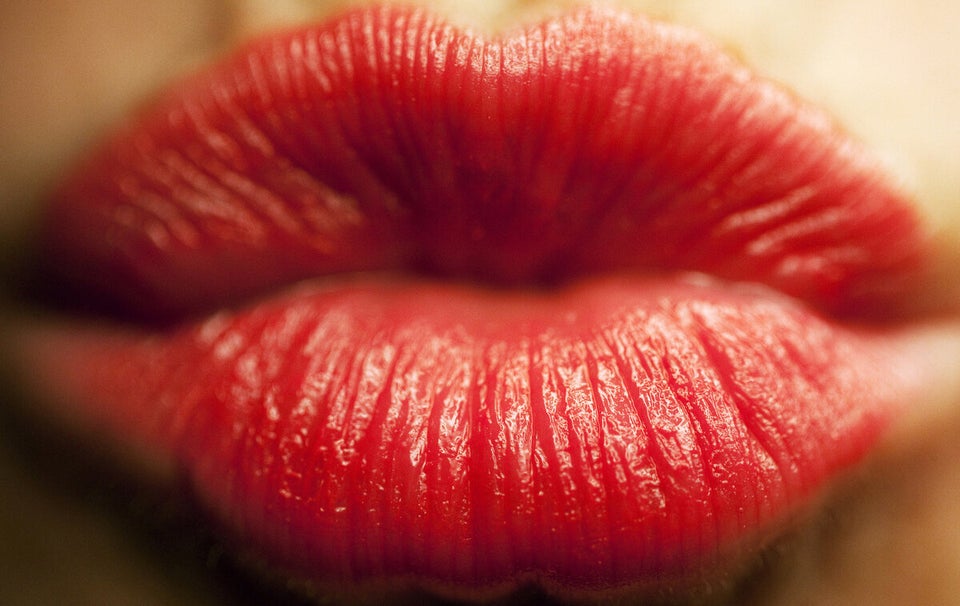 Nine Things You Didn't Know About Lipstick