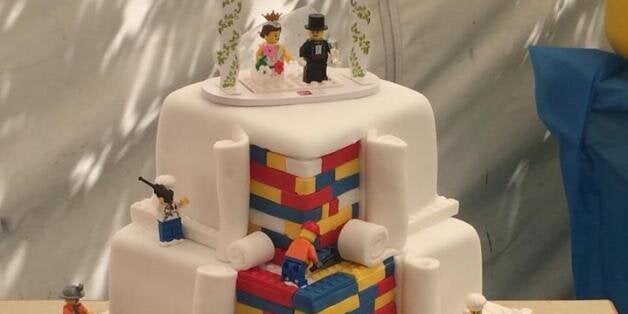 They say all publicity is good publicity, but for one family of amateur bakers that might not be entirely true.
The anonymous bakers, known only by the name of their Facebook page 'Cupcakes by SJ', posted a photo of an amazing Lego-themed wedding cake last week.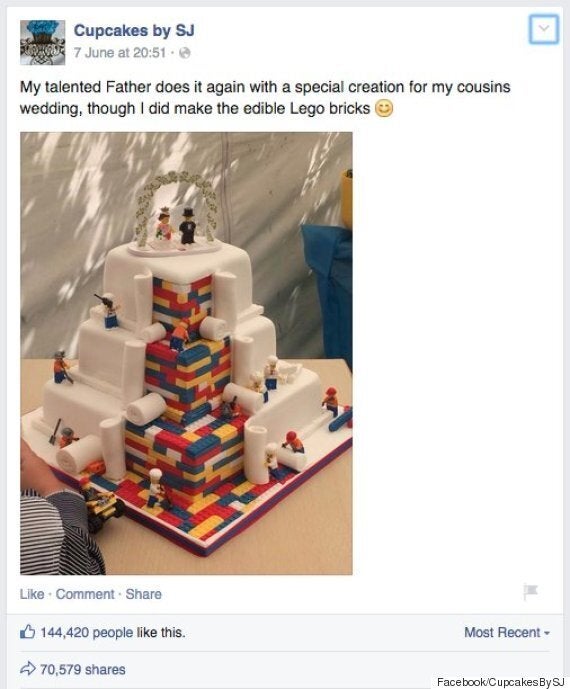 However, the cake's creator has been forced to reject requests, writing: "We are a family who love to bake and create cakes for family, friends and friends of friends. We do not have a shop or a website, or any other form of pictures other than the ones on this page, which was created at the request of friends purely to see what we'd been creating.
"While all requests are seriously considered, I had no idea one picture would create the reaction that it has in the last two days and I'm sorry that many requests are not possible for fulfil.
"I thank each and every one of you from the bottom of my heart for your kind comments, likes and shares. It is completely mid-blowing, and my parents and I are lost for words," they added.
Popular in the Community