A former bandmate of Liberal Democrat leadership hopeful Tim Farron has said he would like the group they formed as teenagers to get back together again - but it's "entirely" up to the MP.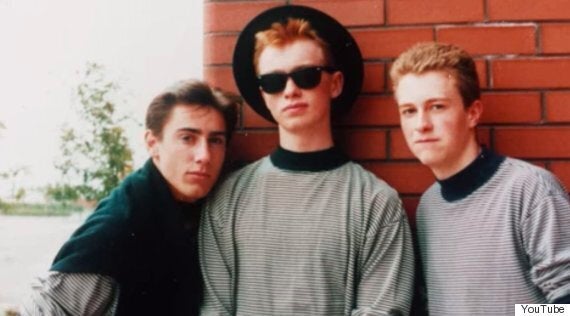 Dean, left, with Tim Farron, centre, in the band
"It's entirely up to Tim. I have spoken to (the guitarist) and he said he's ready," said Dean Swift (which is his online name), who is in regular contact with the MP.
Dean adds his "biggest regret" is "we didn't let Tim write more of the songs".
"We didn't delegate enough," he says. "We thought as he was the non-musician we should be writing the songs. But he was a better song-writer than us."
He also denied a wide-brimmed hat the MP wore in photos was inspired by 1980s heart-throb Jason Donovan, despite online speculation.
"I think it was Tim's mum's hat and he decided to wear it," he said. "It had nothing to do with Jason Donovan."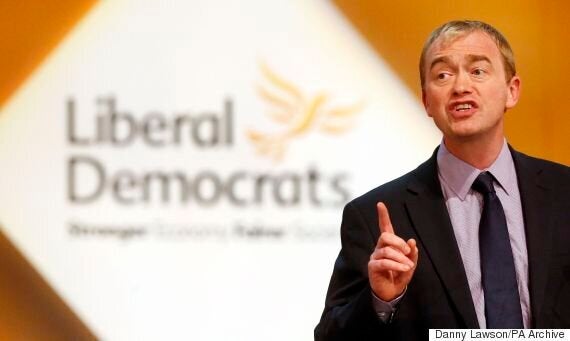 Dean confirmed a first video posted online featured his own composition, thinking no-one beyond the three friends would ever hear it.
He then published a second short, a selection from the band's four demo tapes, plus more pictures.
Drummer-less but based around the Roland TR-626 beatbox, the 16-year-olds' first recordings were at Preston's Silent Sky studios.
The session was blighted by the site being sold off as a bakery, but the former owner still had a key so they snuck in at night.
The compilation features a "medley of demo recordings from 1988+", and proudly features the "Fourth Rate New Order" quotation.
"That was quite a good one," Dean says. "If you Google that we come up now."
Mr Farron has said the band was variously called The Voyeurs and Fred The Girl, but Dean remembers it as Portfolio. "That was what was on the posters," he says.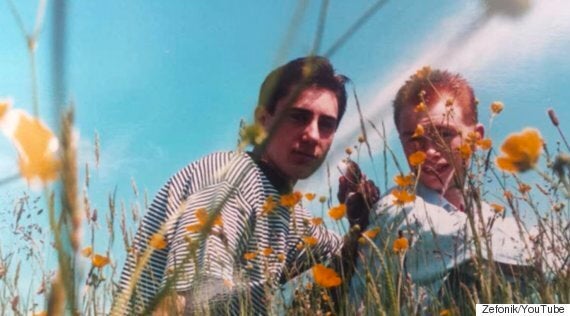 Dean adds how two small record labels were interested in a deal. "Tim didn't want us to do it," he says, and then reflects on the parlous state of the record industry. "I think he did us a favour."
The band's tastes varied, with the future politician a fan of The Beatles, Prefab Sprout and comedian-musician Frank Sidebottom at the time, Dean reckons.
"I made Tim like Duran Duran," he says, adding they went to two gigs together. "That first album is really good."
The band split in 1991. Dean has sent the Lib Dem man some new songs, including one called Falling Down To Earth. Given the scale of the Lib Dem election defeat "he probably won't want to do that", he says.