A 23-year-old student has won a prestigious award for her fashion collection for wheelchair users.
Welsh-born Lucy Jones's Womenswear Designer of the Year of Class 2015 creations will be displayed in the window of Saks, Fifth Avenue in New York.
Jones' designs were inspired by her cousin Jake who has a condition called hemiplegia, which causes paralysis in half of his body.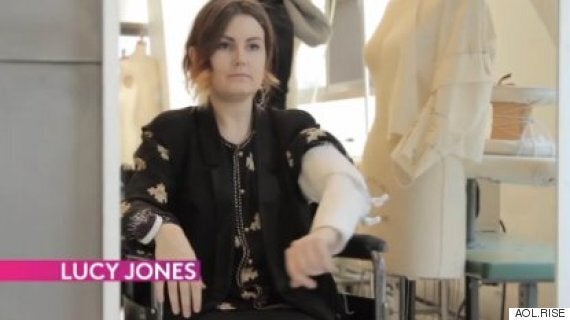 Lucy Jones' collection is inspired by wheelchair users
Jones, who attended Glamorgan University, was inspired to create an easy-to-wear collection after hearing about the daily struggle he goes through simply to put on his own clothes.
Jones told the BBC: "I realised that we, in the fashion industry, need to create more accessible solutions in clothing,"
"I thought if Jake could dress himself, he would be able to be more independent. Clothes have the power to do that."
When making the designs Jones had to consider different elements to fit the unique needs of a wheelchair user.
This included reinforcing the elbow fabric to elevate the wear of armchair resting and changing the design of the knee caps to allow for them to change shape when bent.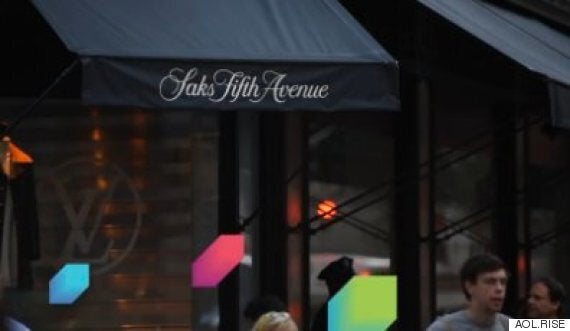 Lucy Jones' collection will be displayed in the window of Saks, Fifth Avenue in New York
She also won a $2,500 grant from the New York Parsons School of Design and jointly won the Parsons and Kerings Empowering Imagination contest for her efforts.
She said: "I am thrilled to be named Designer of the Year. Having this accolade from a leading world-wide design school is amazing and I am hoping this will help further my career in design - I can't wait to see what the future holds"