'X Factor' fans have taken to Twitter to voice their opinions after the confirmation that Nick Grimshaw and Rita Ora will be judges on this year's series.
The pair, who are also close pals, were confirmed as the new recruits on Tuesday morning, after weeks of speculation.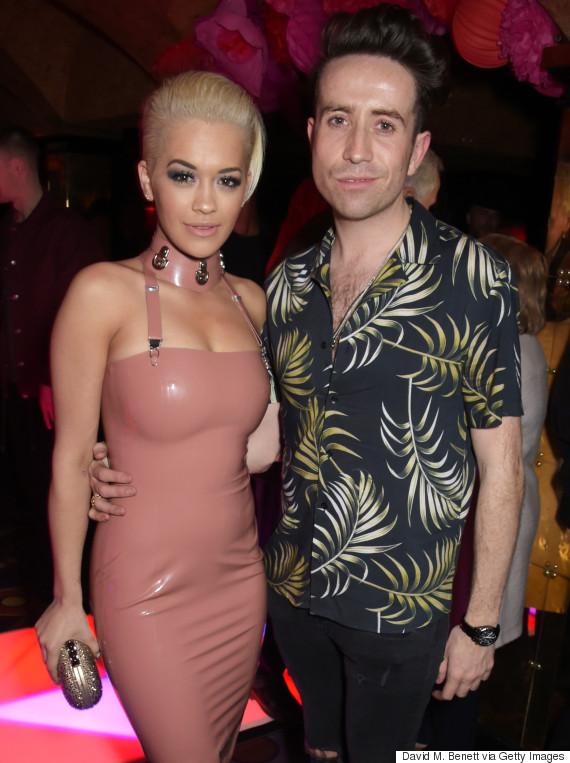 It's official!
However, it seems not everyone is happy, and a number of Twitter users took to the social networking site to share their thoughts on the decision:
@syco@carolineflack1@RitaOra@grimmers@TheXFactor@CherylOfficial@SimonCowell Definitely won't be watching it This year then!

— Michelle Richardson (@Rafpinkprincess) June 16, 2015
@TheXFactor is going downhill big time! @RitaOra YES DEFO but @grimmers really??id rather have harry styles and i dont even like the dude.

— sioned (@sioned_mairx) June 16, 2015
Simon Cowell clearly didn't watch the Voice cos he definitely wouldn't have hired Rita Ora based on that. And as for Grimmers 😩

— Jess (@jessibell55) June 16, 2015
Rita Ora is a dry, dull, incredibly SAFE option and I'm frustrated by it

— Abi (@gonetodeadlock) June 16, 2015
So @RitaOra is the new x factor judge! Safe to say I won't be watching this year! She is unnecessarily annoying

— NathanIMParr (@NathanIsaacParr) June 16, 2015
Not everyone was quite so negative though:
I'm pleased to see @RitaOra on the #XFactor panel. She was great on The Voice but it wasn't a big enough show for her! Well done Cowell.

— Elliot Gonzalez (@elliot_gonzalez) June 16, 2015
@CherylOfficial@TheXFactor@RitaOra@grimmers I've stop watching as it got boring... But this judges... I'm so gonna see every episode :)

— Velina Iankova (@BloomingStyleUK) June 16, 2015
The confirmation isn't exactly a total surprise, and the news came just hours after it was revealed that 'The Voice' bosses aren't too pleased with Rita, who's reportedly signed a £1.5 million deal with their rival show.
The new panel will unite for the first round of auditions in Manchester, on 6 July.
It's not just the panel which has undergone a shake-up this year, and presenter Dermot O'Leary has left the show, making way for Caroline Flack and Olly Murs, while it's believed that audition stages will also be getting a makeover.
LIKE US ON FACEBOOK | FOLLOW US ON TWITTER