A yoghurt advert has caused a stir online, due to the fact that it stars - shock horror - a lesbian couple.
The ad, by American yogurt company Chobani, shows a woman sitting in bed while eating a yoghurt.
With more spoon licking than is strictly necessary, she finishes her pot, then tickles the feet of the person asleep in bed next to her.
Her partner rolls over to face the camera and... We see that she's a woman.
While some commenting on YouTube have questioned whether the advert is "suitable for children", others on Twitter have pointed out that the advert marks a much-needed step forward in terms of equality and representation for the LGBT community.
A Chobani spokesperson told The Huffington Post that the advert is in line with the company's longtime support of the LGBT community.
"As part of our founding mission to make better food for more people, inclusiveness is at the heart of Chobani," the spokesperson said.
"We're proud that our products are enjoyed by all and we celebrate that diversity whenever - and however - we can."
Three cheers for Chobani for promoting equality!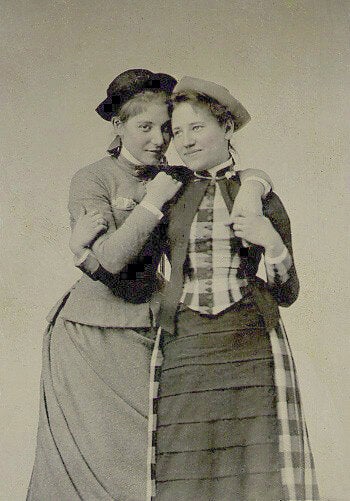 150 Years Of Lesbians And Other Lady-Loving-Ladies