Observing the stunning expanses of earth from space has been a luxury that only few have been able to enjoy, namely astronauts such as Terry Virts who captured the beauty of our planet while making his way back home from space last week.
Now a team of self-proclaimed 'space geeks' have released a set of high definition videos showing off three cities -- London, Boston and Barcelona -- and its bustling activity at a resolution of one metre.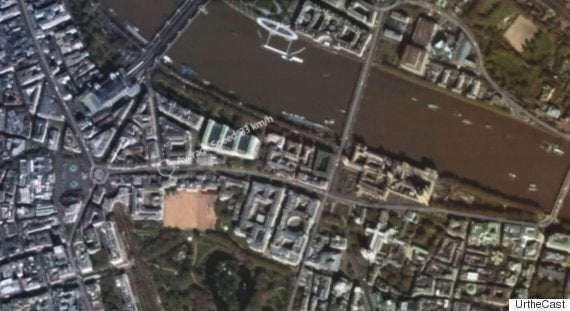 Each video is 34 to 47 seconds long, giving the viewer enough time to detect cars moving past iconic landmarks such as Big Ben and also detect the speed at which its moving, which is an incredible thought given that the footage is shot from space.
Now if that doesn't make you feel like James Bond, we're not sure what will.
Indeed, this technology has probably been available to members of the secret service for a while but it is the first time us regular folks have had access to such detailed view of the planet's everyday activities as seen from space.
The films were captured by two cameras aboard the International Space Station that reportedly cost $35 million to develop.
UrtheCast, the company behind the extraordinary footage say the technology will now open up earth observation to anyone with an internet connection.
Scott Larson, UrtheCast Co-founder and Chief Executive Officer explained:
"With the ultimate goal of connecting the planet and highlighting what unites us all, we're revealing a perspective of Earth from space that was previously reserved for a small few."
The Vancouver-based technology company are hoping this HD connection between earth and space will benefit humanitarian relief in some way.
For now, just watch and enjoy.