Geof Grubb's one-year-old daughter, Layla, has a small cataract in one of her eyes, so she's forced to wear an eye patch on her good eye for a few hours a day to help strengthen the other one.
To make the experience a little more exciting, Geof started drawing on the eye patches. He submitted photos of his creations to Reddit, where they quickly made the front page.
Despite Layla's viral internet fame, she's still a regular toddler. Geof told Mashable that Layla's vision is developing very well.
"We try to keep it part of her regular routine so it bothers her less. After all these months, most days she doesn't even notice it," he added.
Here are some of Geof's incredible creations...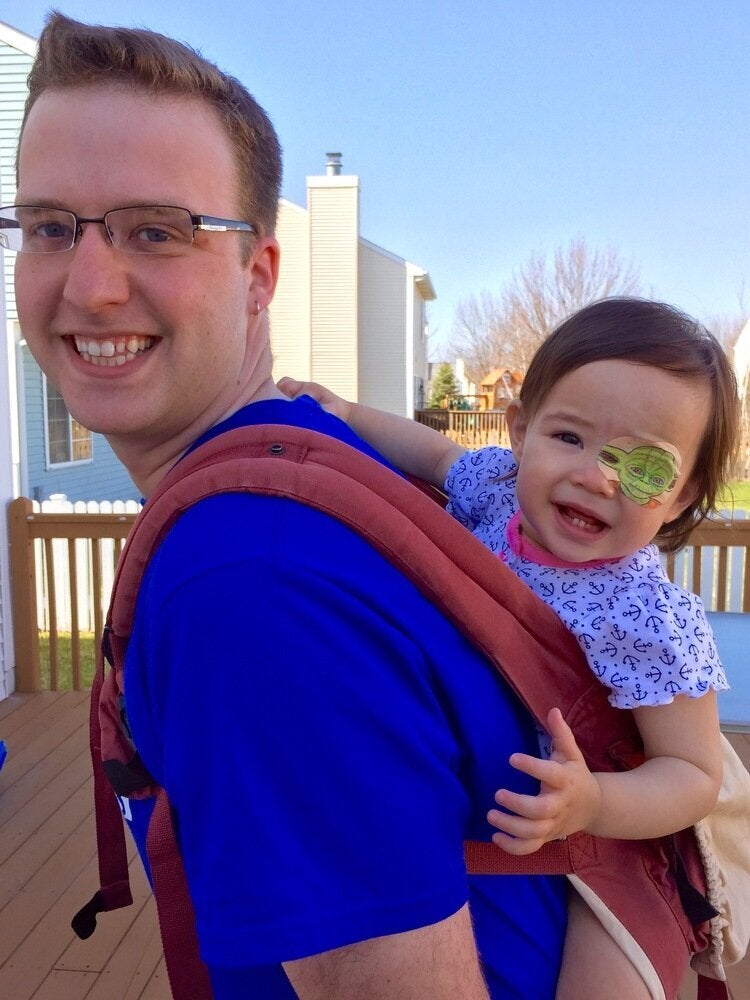 Father Creates Custom Eye Patches For One-Year-Old Daughter