Health Secretary Jeremy Hunt refused to apologise this afternoon for claiming babies had been "killed" during childbirth by the NHS.
He tweeted: "Shocking that 1300 babies killed or harmed during childbirth last year: we must go further&faster to make the NHS the safest system globally"
Speaking on LBC Radio this afternoon after backing Liz Kendall for the Labour leadership, the Tory Cabinet Minister stood by his comments.
He said: "What you say in a tweet is always a shorter version of a longer explanation because you have only got 140 characters but I do think we need to treat avoidable deaths as something that is very, very serious."
LBC host Iain Dale pressed him on the use of the word "killed" in the tweet, and asked Mr Hunt if it was "the wrong type of language."
The Health Secretary replied: "No I stand by my language and I stand by the fact that we have got to do something about this. It's very, very serious and the number of avoidable deaths in childbirth is too high."
She said: "This kind of language, pillorying the very people working hard to maintain a safe service, is bad enough when it appears in a shoddy piece of journalism, but should simply be beneath a secretary of state.
"I know I am not the only one who reacted in this way. A great many midwives and people working in and around our profession have been in touch to express similar thoughts."
Labour's Shadow Health Secretary Andy Burnham also hit out at Mr Hunt, and told The Huffington Post UK: "This is a shocking statement and use of language by the Secretary of State that will frighten parents everywhere.
"He must clarify his statement immediately and provide reassurance that the NHS he is responsible for is providing safe care."
The paper revealed the most costly claims involved babies who were brain damaged during labour.
The £1billion figure is up from £488million paid out in negligence claims ten years ago.
But the 1,316 figure will not reflect the true number of stillbirths and life-changing injuries to babies in the NHS last year, as this only represents those cases where money has been paid out.
The most up-to-date figures on stillbirth rates, published by the Office for National Statistics earlier this year, showed that in 2013 there were 3,284 stillbirths – the lowest number since 2001.
That meant the stillbirth rate for every 1,000 births was 4.7 – the lowest since 1992.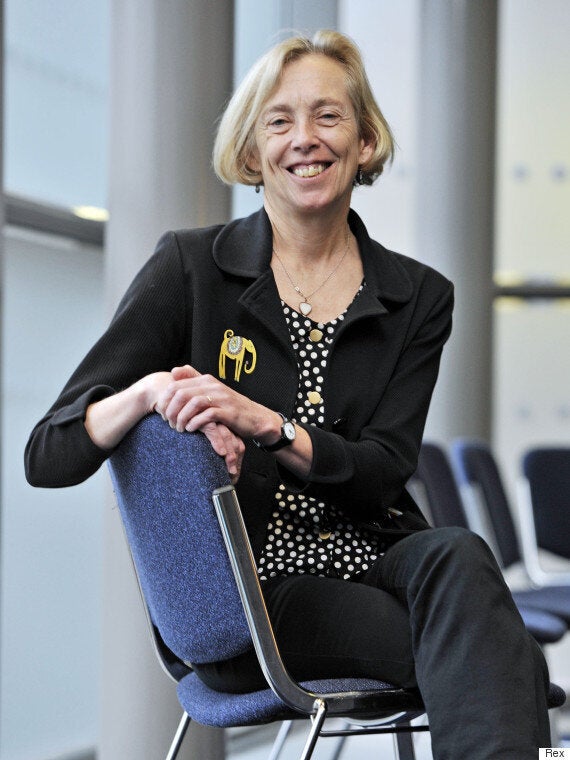 Cathy Warwick, Chief Executive of the Royal College of Midwives
Ms Warwick said: "The factors behind the higher incidence of stillbirth and perinatal death do not lie solely or even mainly within the NHS. Women living in areas with the highest levels of social deprivation, for instance, are over 50% more likely to experience a stillbirth. The Government has many policy options to alleviate social deprivation and its impact on women's lives, but it has to choose to use them. One wonders how cutting £12billion from the welfare budget, for example, will help lessen the effects of social deprivation.
"Babies of black or black British and Asian or Asian British ethnicity had the highest risk of extended perinatal mortality with, respectively, rates of 9.8 and 8.8 per 1,000 births. It is not within the power of midwives or the NHS to change that, so what is the Secretary of State doing with his Cabinet colleagues to bring the power of Government to address deep-seated challenges like this?"
Prior to Mr Hunt's appearance on LBC Radio, the Department of Health declined to comment on the tweet.