Kanye West couldn't resist a power nap during a Frozen sing-along at his daughter's birthday in Disneyland, but unfortunately for him it was caught on camera and has gone viral.
North West was celebrating her second birthday at the much-loved Disney park, but it seems it was all just too tiring for her dad.
An Instagram account, Disneyland Celebs, which aims to help fans meet celebs at Disneyland, posted the photo to their account.
It was captioned: "Looks like Kanye West was catching some Zs at a show in DCA today!"
TMZ reported that West was caught sleeping during the whole 25-minute sing-along by the star of the show.
They said a Disney employee, said to be Elsa, noticed him and later said on Twitter... "When you perform for the Kardashian family for North's birthday…and Kanye sleeps through the whole show".
Although North's enthusiasm of her birthday was high, we don't blame Kanye for feeling slightly exhausted by the whole saga.
Perhaps it is slightly embarrassing for the rapper, but isn't it how all dads feel during their children's birthday parties?
It seems we're not the only ones who feel the same.
One commented on the Instagram photo: "This is all dads when they go to Disneyland lol."
Others shared their opinions on Twitter.
Doesn't she make an adorable Minnie Mouse?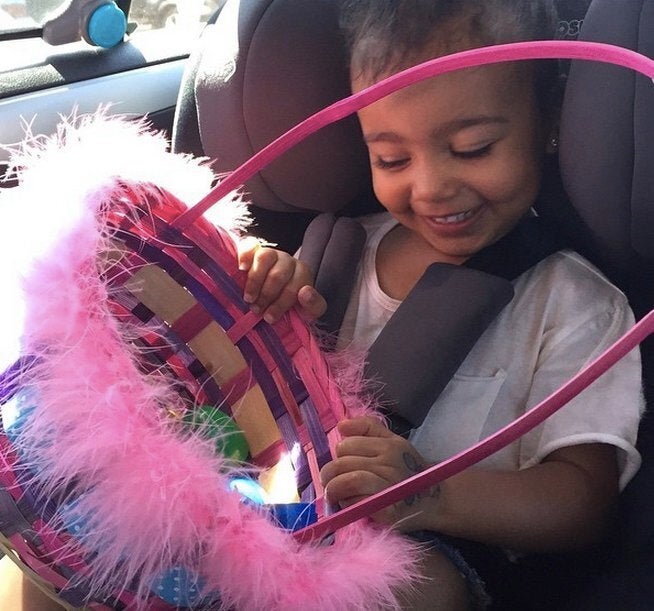 The Cuteness of North West