'Top Gear' fans may not be too pleased with the fact that Chris Evans is the show's new host, but the TV star has revealed that he has the blessing of the motoring programme's former presenters.
Speaking on his Radio 2 show on Wednesday morning, Chris explained that he told Jeremy Clarkson, Richard Hammond and James May about the job offer, just moments after it came through.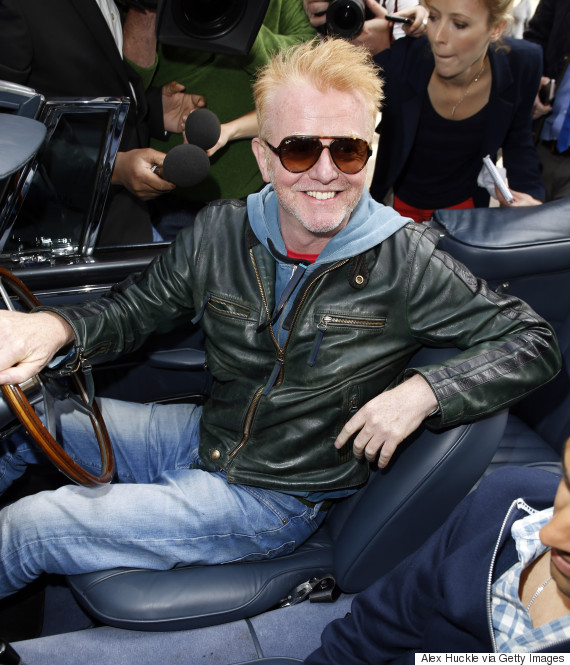 Chris was mobbed when he arrived at the BBC on Wednesday morning
In response, Jezza said, "I knew you would, and best of luck," while Richard sent him a text which read: "You were designed and built for that job and it will be great. It was also always the BBC's very best option if you take it up, and I certainly don't blame you for doing so. Good luck. Richard."
Following the official announcement, James tweeted his congratulations, writing: "Well: best of luck to @achrisevans and the future of Top Gear (b. 1977). That's a ballsy call, frankly, and to be admired."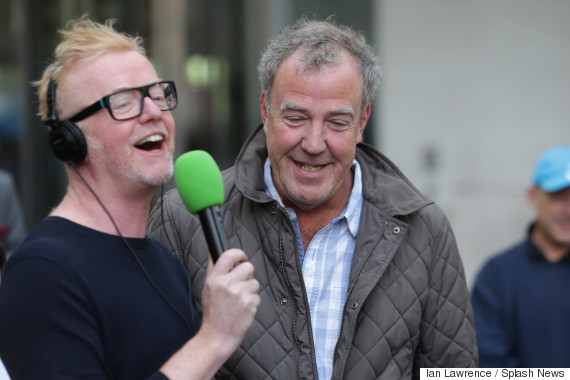 Chris and Jeremy are long-term friends
Chris also took the chance to explain his reasons for previously stating he didn't want the job, telling listeners: "Whenever I said 'I categorically rule myself out of running for office', it was because I didn't want to be a pawn in a chess game involving three of my friends."
Sadly for Chris, many of the show's viewers aren't too pleased with his appointment, and a number took to Twitter to make their feelings known:
Much as I like #ChrisEvans, @BBC_TopGear was all about Clarkson, May & Hammond. Their chemistry made the show. It should have ended there.

— Darren D (@Hound_Pig) June 16, 2015
Admittedly I haven't seen anything of Chris Evans in about 15 years, but I'd rather eat my own face than watch him on Top Gear.

— Old Ben (@MeKenobi) June 16, 2015
Chris will be joined by two other hosts, who are yet to be revealed.
In an official statement, Controller of BBC Two and BBC Four Kim Shillinglaw said: "I am so delighted that Chris will be presenting the next series of 'Top Gear'.
"His knowledge of and passion for cars are well-known and combined with his sheer inventiveness and cheeky unpredictability, he is the perfect choice to take our much-loved show into the future."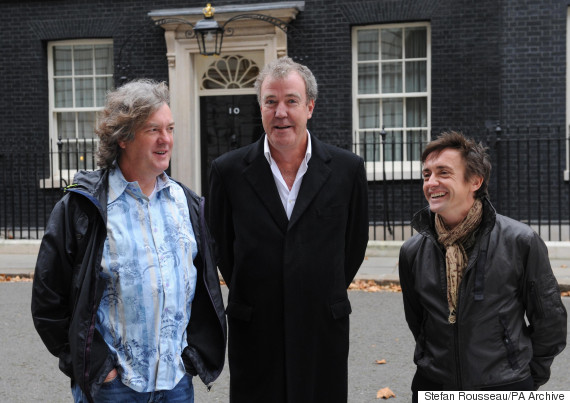 The trio's final shows will be aired later this year
"He knows the phenomenal attention to detail it takes to make a single sequence of Top Gear, let alone a whole series," she continues. "He is already full of brilliant ideas and I can't wait for him to get started."
The show is watched by almost 350 million people worldwide and is one of the BBC's biggest shows, with overseas sales estimated to be worth £50m a year.
LIKE US ON FACEBOOK | FOLLOW US ON TWITTER