In other hilarious sadistic news, a woman has exacted a spicy revenge on her prankster boyfriend.
The attack - which saw Reuben's toothpaste replaced with Wasabi paste - was payback for an earlier "ketchup bomb" on long-suffering Rebekah.
This eye-watering footage was captured in the couple's house in Milton Keynes, in May and features the particularly satisfying sight of a panicked Reuben frantically drinking from a mug marked "I AM A TWAT."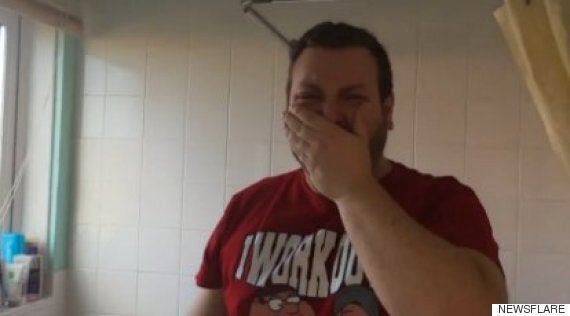 Wasabi paste was too hot for Reuben
The pair's prank war which has been going on for several months continues and there is currently no end in sight for the troubled couple.
And we can only hope it continues, even if it is at the expense of their relationship.