Ashley Greene finds the most surreal part of her celebrity is when fans literally pass out in front of her.
Ashley, who found worldwide fame with her role of vampire Alice Cullen in the 'Twilight' franchise, tells HuffPostUK of her her experience: "It's pretty hard to wrap your head around the fact you have this much power through a project you were part of.
Ashley's childhood did little to prepare her for this level of fame.
"I grey up on dirt roads, we were allowed only an hour of TV a day, so to see people that fanatic about something was just extraordinary to me. It's a bit frightening, you worry about people and their health, whether they're being stepped on. It's all a bit concerning."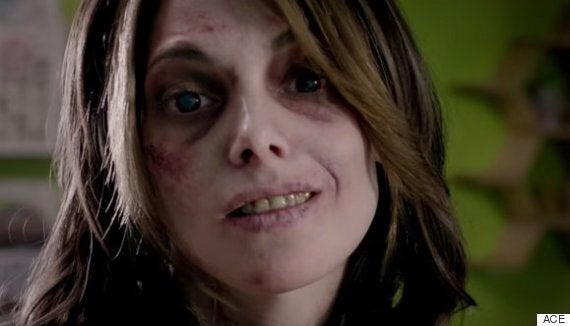 Ashley plays dumped zombie Evelyn in 'Burying the Ex'
Now Ashley and the others have put the enormous Twilight juggernaut to bed, she admits it can be difficult finding the right project to move on with.
"I don't feel like I'm deliberately not being a vampire, but there's something to be said about proving your versatility. It's very easy for studio people to pigeonhole you without even trying, and I find independent film gives you more room to flex your acting muscles. And with indie films – you're definitely doing it for the love, not the money. For me, the content is far more interesting than the size of the project."
This week, however, finds Ashley hovering in the same field, playing a young woman, dumped by boyfriend Max, then traumatically killed, who returns as a zombie to torment her ex.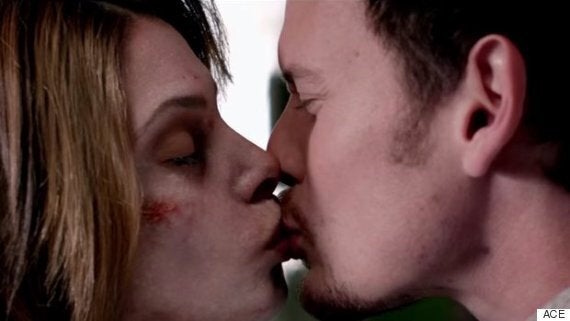 Ashley Greene co-stars with Anton Yelchin, who plays her less than impressed ex-boyfriend Max
"I wasn't looking to play a zombie," she admits, "because I had been a vampire for so many years in my life. But this particularly appealed to me as quirky unique turn on classic zombie film. I laughed at the script, it affected me, once that happened, I decided to go for it."
Ashley laughs when asked to defend her character, who was creating havoc for her weary boyfriend, even before she returns from the dead.
"Everything that happens is the result of her inability to face the issues between them," she tries. "She is definitely extreme and controlling, Max is no angel either. "
'Burying The Ex' from director Joe Dante ('Gremlins', 'Small Soldiers', 'Innerspace') is available to download and view-on-demand in the UK and USA from 19 June 2015.
Related