A dad who lost six stone in just over a year said his primary motivation was wanting to ride the rollercoasters with his son at Disneyland Paris.
John Murphy, 43, from Scotland dropped from 23 stone to 17 stone and was named Portobello Slimming World's Man of the Year.
Murphy has two children - Reece, nine, and Megan, three, and was previously too overweight to be strapped into any theme park rides, but is now looking forward to their planned family trip to Disneyland. The dad-of-two recalled instances where he had been left embarrassed after being unable to pull down the safety barrier on a ride, and being given a seatbelt extension on-board a flight to Tenerife.
But now the NHS resource co-ordinator has dropped eight inches from his waist size in the process.
He said he had been left "stunned" by the success of his weight loss, and admitted wife Karen was "extremely pleased" when old clothes started to become too big for him as he continued to slim down.
He added: "My friends and family can't believe how much weight I've lost since last January.
"My wife had been nagging me to lose weight. My dad passed away last July and I had to buy a new suit for that as my old one didn't fit me – but since then, that suit is now too big.
"My wife was extremely pleased about it, and so was I – I was stunned. I knew I had been losing weight, but not to that extent. But I'm trying not to get too big headed about it." Murphy said his son is now of an age where he wants to go to theme parks, and he really wanted to make sure he could get on the rides.
He said: "I've had previous experiences before with my size stopping me getting on. I've always fought with my weight. It's been a constant battle, up and down."
"To see the weight loss – to lose eight inches off my waist in a year – has been absolutely phenomenal."
Murphy also paid tribute to the "fantastic support" of his Slimming World class leader Lynda Goodfellow.
He said: "Lynda has been a fantastic support ever since I joined. She looks after her members – if you miss a couple of weeks, she will be on the phone to make sure you're OK.
"It's like a big family – we all have a good laugh and good banter. That makes all the difference and that's why I try to give back as much as I can because they've given me a lot."
Goodfellow insisted Murphy was a "great inspiration", adding: "It was really just because he was trying to be a good dad to his kids and his family".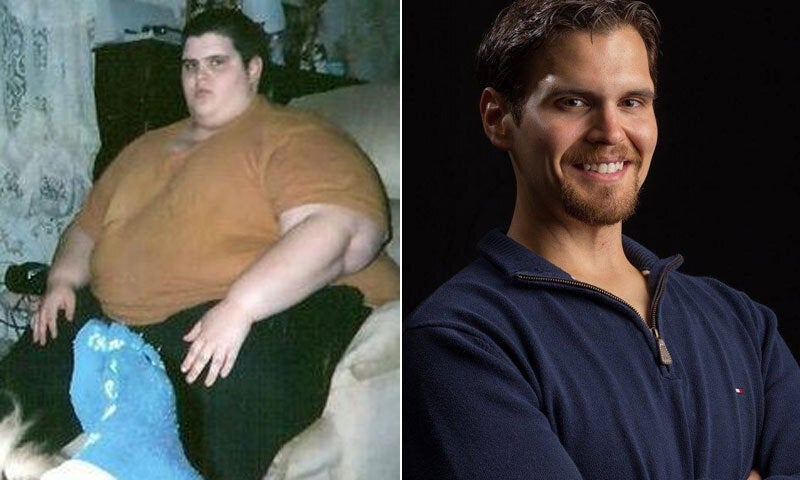 HuffPost's Top Weight Loss Stories