A new word for female masturbation has been invented in Sweden and it's bloody brilliant.
Ladies and gents, behold - klittra.
In November 2014, HuffPost UK Lifestyle reported that the Swedish Association for Sexuality Education (RFSU) had launched a competition to try and find a new word specifically describing female masturbation.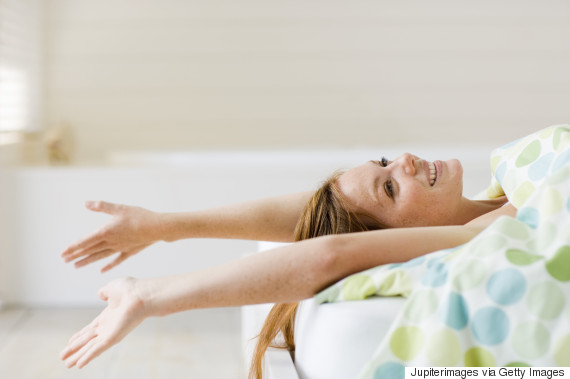 Previously, there was no commonly accepted word for the experience in Sweden, which was something of a travesty.
So the RFSU set out to find a new word to describe female masturbation, with the aim of promoting an open, positive view of sex and relationship issues.
Plus, it simply wasn't fair that men had a handful of phrases to describe their experience, while women didn't even get one.
SEE ALSO:

Say Goodbye To 'Flicking The Bean', Female Masturbation Is Getting A Rebrand (Finally!)

9 Facts About Masturbation: Flying Solo Has More Benefits Than You Think...
The competition received more than 1,200 emails, postcards and letters - with suggestions for a new name including pulla, selfa and klittra. However, the latter proved to be a firm favourite.
The final decision to elect klittra as the winning word was reached during a poll at a conference in Stockholm.
A spokesperson for the RFSU said: "Historically, women's sexuality, and not least female masturbation has been taboo.
"Women are not expected to have desires and be turned on in the same way as men, which is reflected in the lack of words [for masturbation]."
Klittra was chosen because it "highlights the importance of the clitoris for pleasure".
We'll take that over "flicking the bean" any day.
[H/T Daily Mail]