Nicole Kidman righted one of history's great wrongs at the Women In Film's Crystal + Lucy Awards this week, when she locked lips with Naomi Watts while wearing a shower cap, in front of an audience of her peers.
The 'Moulin Rouge!' actress was at the awards bash to collect the Crystal Award for Excellence In Film, sharing an anecdote from her past in her acceptance speech, following a discussion about some of the regrets she has in her career.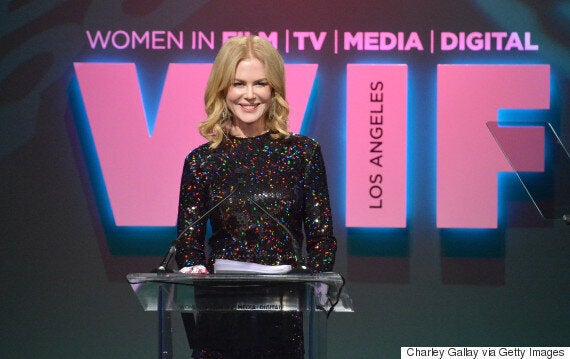 Nicole explained that when she was a teenager, she was offered a part in Jane Campion's student film, 'A Girl's Own Story', but turned it down.
"My excuse was that I had final exams to study for," she admitted, "But the truth is the part would have required me to appear up on the screen wearing a shower cap and kissing a girl.
"I wanted to be the kind of actress with long flowing hair [who] kissed boys. I was not ready to do the kind of work that threatened anybody."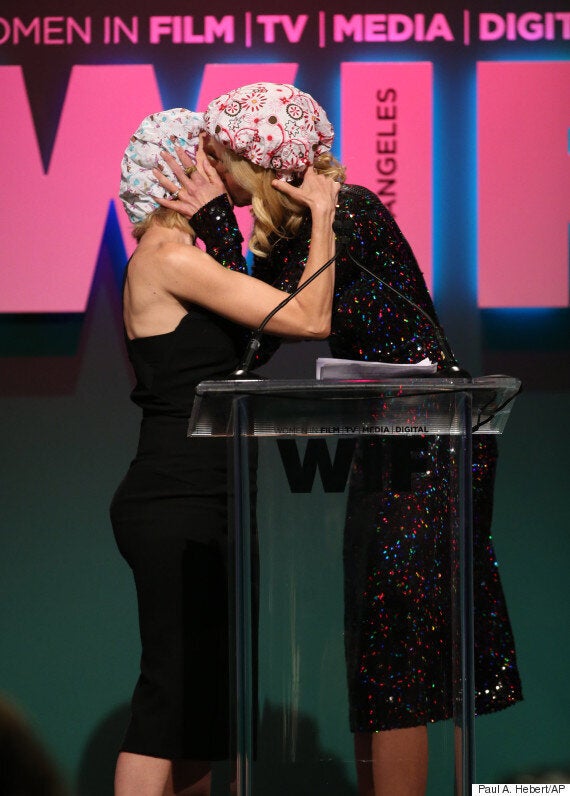 Nicole Kidman kisses Naomi Watts
However, she proved that this was no longer the case as she quickly donned a shower cap, and pulled her long-time friend Naomi - who had introduced her before she took to the stage - in for a kiss.
Naomi and Nicole aren't the first pair to celebrate an awards show victory with a faux snog, though, after Allison Janney and James Corden got up close and personal with one another at the Critics' Choice Awards last month.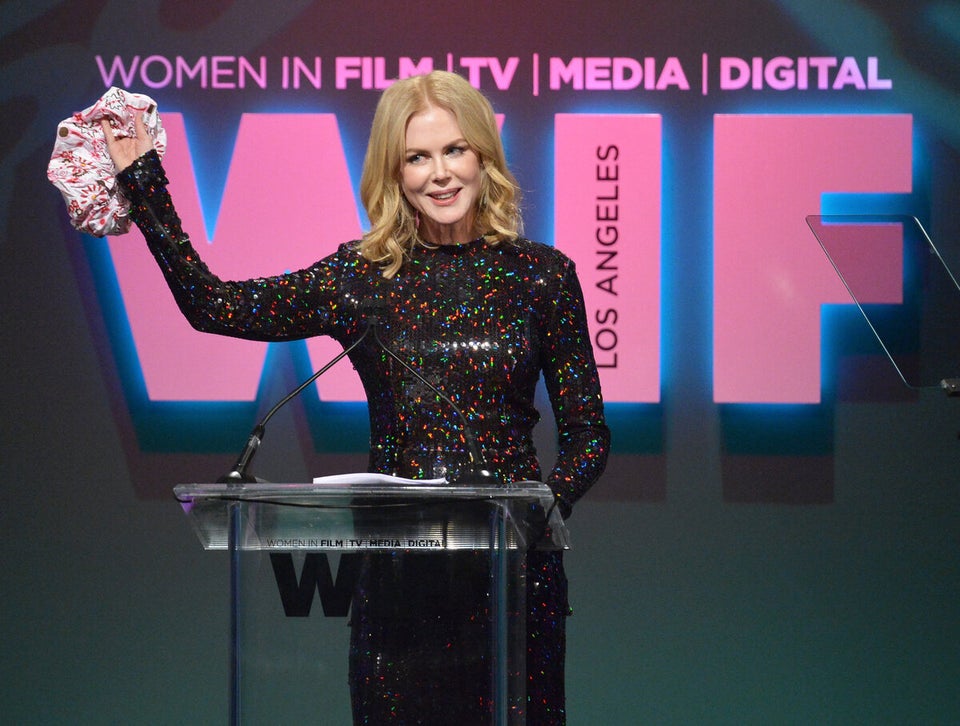 Nicole Kidman + Naomi Watts = <3