Chris Evans has announced that he's leaving 'The One Show', following the news that he's taken over as 'Top Gear' presenter.
The TV host currently fronts the show on Friday evenings, with Alex Jones, however the Radio Times reports that he is stepping down from the role.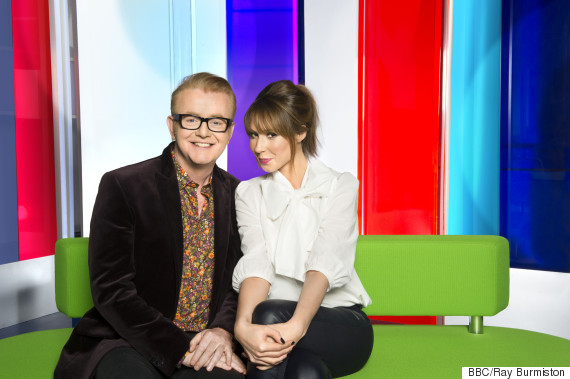 Chris Evans and Alex Jones
Chris is likely to explain his decision during tonight's show (Friday 19 June).
Preparations for the upcoming series of 'Top Gear' are currently underway, and the first task on the producers' list is to find some co-hosts.
Despite Chris's comments that one of them will "100%" be a woman, the BBC have denied this claim.
Interestingly, it seems that an open audition process will get underway soon, giving motoring fans across the UK the opportunity to nab the highly-coveted presenting role.
Chris's appointment wasn't exactly lauded by fans, and many took to Twitter to slam the BBC's decision.
Nevertheless, Chris is powering on with rebooting the show, though some of his suggestions for new segments are surely a joke.
Meanwhile, former 'Top Gear' host James May has scored a new job with the BBC, and he'll be fronting a brand new show 'Building Cars Live'.
LIKE US ON FACEBOOK | FOLLOW US ON TWITTER