'Entourage' star Kevin Connolly confides he's experienced a much darker side of Hollywood than the comedic capers seen in the hit show over eight seasons.
The actor, who plays Vincent Chase's close friend and manager Eric in the hit show which now comes to UK cinema screens this Friday, tells HuffPostUK why the show deliberately avoids tapping into the seedier side of the city.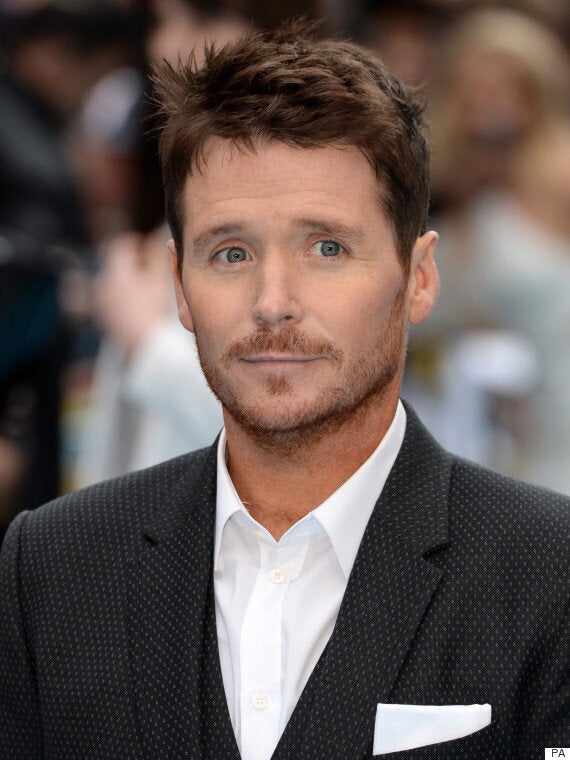 Kevin Connolly admits he's experienced a far darker side of Hollywood than that seen in the show
"At one point, we were criticised for not acknowledging the substance abuse of the town, and then when we did it, people were like, 'Whoa, now I'm depressed.'
"It's a slippery slope, but we're not Vice, our main mission is ultimately to be funny and make people smile."
Kevin has also told how his 'Entourage' fame led to a comedic misunderstanding one time when he was visiting the Great Pyramid in Egypt.
The actor relates how he was atop the ancient monument when a native started shouting and gesticulating at him from below.
"I thought I was in a whole heap of trouble so I ran down to apologise to him.
"And it turned out he was telling me off for something I'd had Vince do in the show. It all got pretty surreal, with the Sphinx somewhere in the background."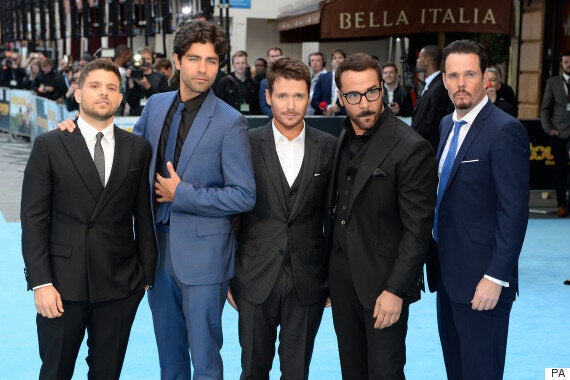 Another day, another red carpet for the Entourage boys - Jerry Ferrara, Adrian Grenier, Kevin Connolly, Jeremy Piven and Kevin Dillon
The film picks up where the eighth season hit series finished in 2011. The comedy follows Vincent Chase (Adrian Grenier) and his brood from Queen's - as well as Eric, he has half-brother Johnny Drama (Kevin Dillon), driver Turtle (Jerry Ferrara).
The series found them moving from Queen's to Hollywood, where Vince is represented by agent Ari Gold. 'Mr Selfridge' star Jeremy Piven plays him with explosive relish, mostly targeted at his long-suffering assistant Lloyd.
Kevin is emphatic that, while he has no real-life entourage in his life – "an entourage is, strictly speaking, when people are on someone's payroll and I don't give my friends shit" – the friendships between the castmates on the show are unique.
"Our relationship is on a whole other level. We've been through so much together, grown up together, made money together, travelled the world. We've shared experiences that unless you're part of it, it's hard to explain."
'Entourage' is in UK cinemas from this Friday 19 June. Watch the trailer below...