The 'Fifty Shades Of Grey' series wasn't exactly known for its literary prowess, but it seems E.L. James has outdone herself with her latest effort. Well, in the ridiculousness stakes anyway.
'Grey' tells the infamous 'Fifty Shades' story, from Christian's perspective. Because that's what we were all crying out for, wasn't it?
The blurb promises "a fresh perspective on the love story that has enthralled millions" and it's safe to say that Christian's view is certainly different.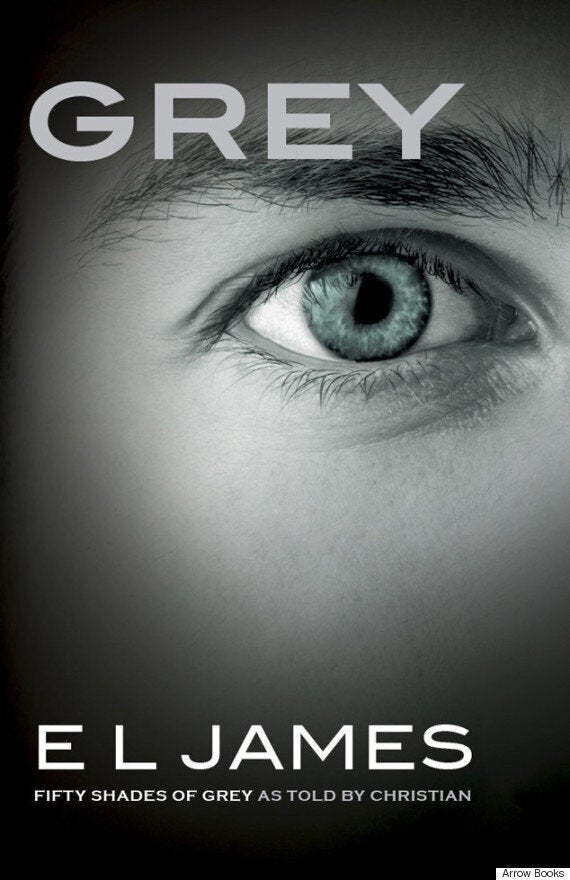 Gone is Ana's "inner goddess", and in its place is Christian um... well... talking about his manhood. A lot.
Here are the most ridiculous (and NSFW) "sexy" moments from the book…
Seriously - they're definitely NSFW. You have been warned.
Christian describes Ana losing her virginity:
She's probably never had an orgasm - though I find this hard to believe. Whoa. I'm responsible for her first fuck and her first orgasm. I'd better make this good.

"Well, we'll have to see what we can do about that." I'm going to make you come like a freight train, baby.
LIKE A FREIGHT TRAIN? Y'what?
The ginger bit is this book's tampon scene:
An image of her shackled to my bench, peeled gingerroot inserted into her ass so she can't clench her buttocks, comes to mind, followed by a judicious use of a belt or strap. Yeah... That would teach her not to so irresponsible.
Ah, that classic punishment. A chunk of ginger up your nether-regions. We've all been there, haven't we? Huh? No? WHAT?
Christian's view on the world's most famous tampon:
"When did you start your period Anastasia?"

I just want to fuck you without a condom.

"Yesterday," she breathes.

"Good." I step back and spin her around. "Hold on to the sink," I command. Grasping her hips, I lift her and pull her backward so she's bent over. My hand glides down her ass to the blue string, and I tug out the tampon, which I toss in the toilet.
His version of Ana's "inner goddess":
I have never slept with a woman. I've fucked many, but to wake up beside an alluring young woman is a new and stimulating experience. My cock agrees.
And there she is: disarming once more, surprising me at every turn. My cock concurs.
His manhood does a lot of agreeing, FYI.
At one point, things are getting so hot that EL's return button breaks:
I'm hard.

Instantly.

I want her.

Here.

Now.

In the elevator.
The hokey cokey gets X-rated:
"You feel so good," I tell her, and repeat the move again, circling my hips as I go. Slowly. In. Out. In. Out. Her insides start to tremble.

"Oh no, baby, not yet."

No way am I letting you come.

Not when I'm enjoying this so much.

"oh, please," she cries.

"I want you sore, baby." I pull out and sink into her again.
I like my women in skirts. I like them accessible.
Poor Ana can't even just enjoy a cuppa:
"This is my favourite tea," she says, and I revise my mental note hat it's Twinings English Breakfast tea she likes. I watch her dunk the teabag in the teapot. It's an elaborate and messy spectacle. She fishes it out almost immediately and places the used teabag on her saucer. My mouth is twitching with amusement. As she tells me she likes her tea weak and black, for a moment I think she's describing what she likes in a man.

Get a grip, Grey. She's talking about tea.
Finally, it's not saucy but you've made it this so far, so here's a bonus snippet. The Wig is here (!!!):
Mia proceeds to talk nonstop about Paris: her tiny room, the plumbing, Sacré-Coeur, Montmartre, Parisians, coffee, red wine, cheese, fashion, shopping.
'Grey' is available now, in all good (and bad) bookshops and online stores.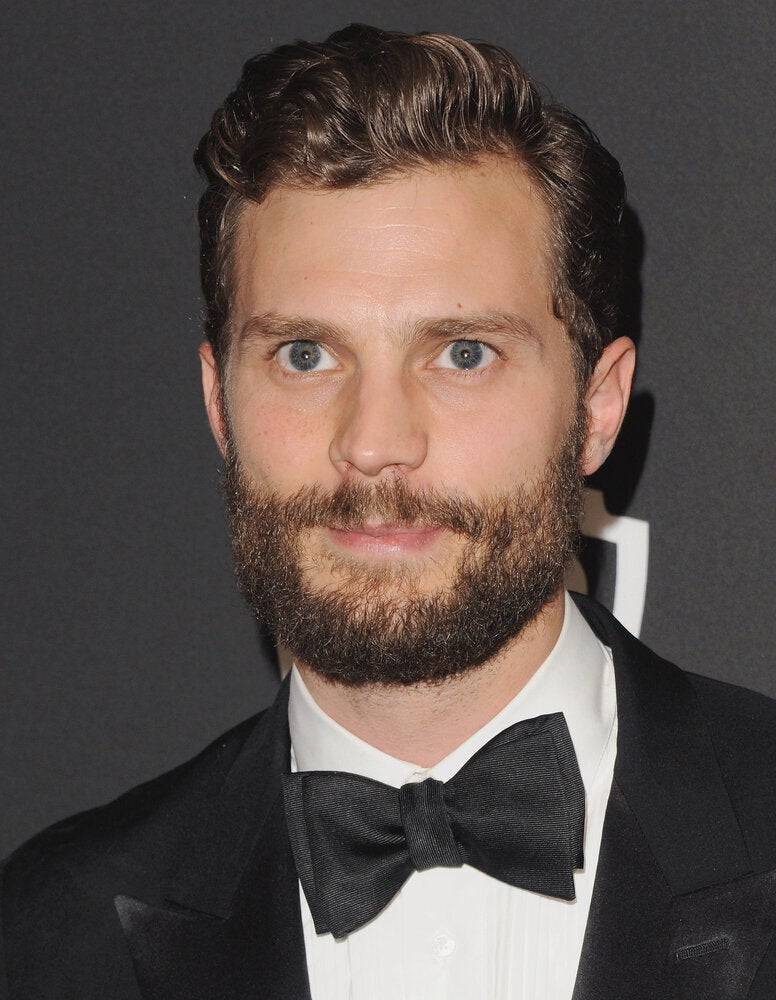 'Fifty Shades Of Grey': Where Do You Know The Cast From?
Popular in the Community