Mo Farah has responded to allegations relating to how he missed two drug tests in the run up to the London 2012 Olympics...
A third would have meant a possible two-year ban which would have excluded him from London 2012 which was the defining point of his career.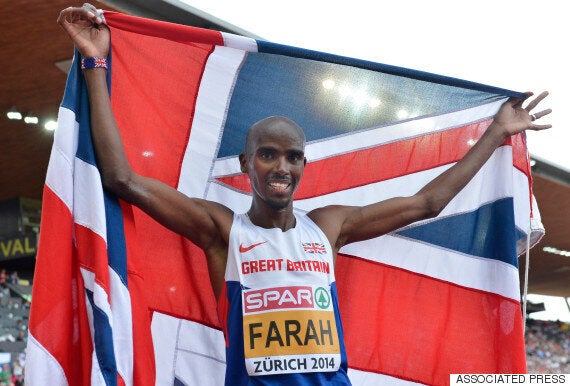 Farah celebrating victory in the men's 5000m final during the European Athletics Championships last year
The claims against Salazar allege he used doping techniques on American runner Galen Rupp, who was second in the 10,000m race which Farah won.
Despite the missed tests and the allegations against Salazar there is no suggestion that Farah has been involved in doping.
According to the Mail, Farah claims he missed the second test which was scheduled to take place at his home because he couldn't hear the doorbell ring.
As part of an appeal, Farah's agent Ricky Simms, produced a video demonstrating how the sound carried from the front door to his bedroom.
Brit Christine Ohuruogu missed three doping tests in 2006 and was suspended for a year.
Related