Stephen Fry is the narrator for a film showing what the world's biggest tech entrepreneurs would be doing now if the Internet hadn't been invented.
The video imagines what would have happened if British inventor Sir Tim Berners Lee had never created the World Wide Web back in 1989.
It stars Berners Lee himself and a lineup of top tech founders in an alternative reality where the internet never led them to success.
Sean Parker, the Napster inventor and Facebook investor, has so much free time that he has perfected his selfie technique (using a polaroid camera rather than a smartphone) and Arianna Huffington, the founder of The Huffington Post, is delivering rolled-up newspapers from her bicycle basket.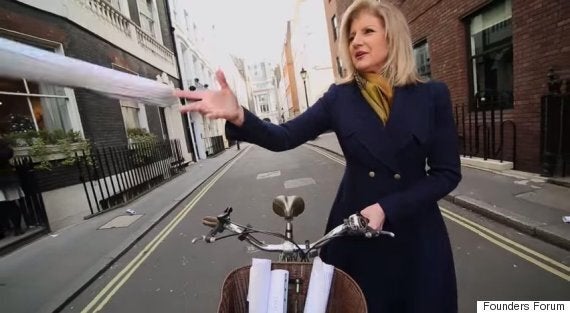 Arianna Huffington, founder of one of the biggest online news sites, delivers papers in the film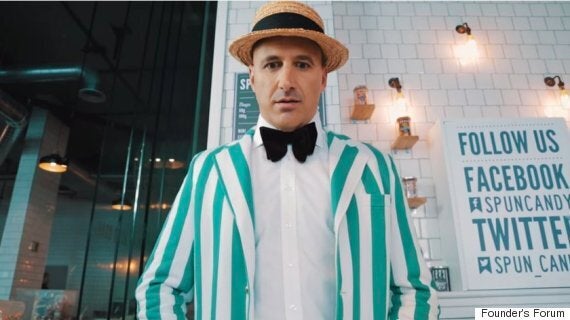 Candy Crush founder Riccardo Zacconi, runs a sweet shop
Steve Case, the founder of AOL, is a mailman delivering junk mail, and tech luminary Martha Lane-Fox is visiting a travel agent to buy a holiday from Brent Hoberman, who founded holiday booking site Lastminute.com with her.
As Lane-Fox leaves the travel agent in frustration at the long booking process, Moshi Monsters founder Michael Acton Smith is standing outside, attempting to sell soft toys from a stall in the street.
Riccardo Zacconi, the co-founder of King, the computer company which launched Candy Crush, is behind the counter of a sweet shop, and Max Levchin, the man behind PayPal, runs a "mafia bank".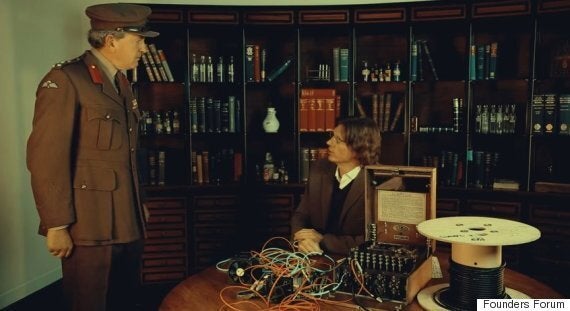 Skype's founder Niklas Zennström could have made himself useful without the internet
Skype founder Niklas Zennström is at least making himself useful, by cracking the Enigma code from WWII.
The video aims to raise awareness of the World Wide Web Foundation, which works to improve the internet and make it more accessible for everyone.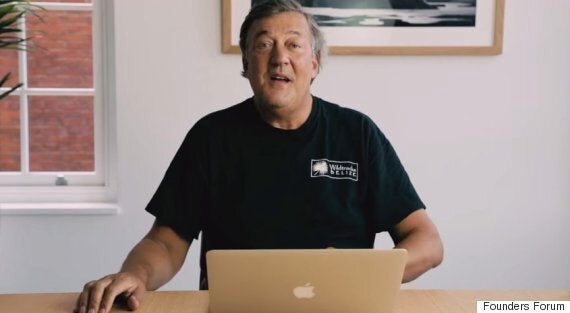 Stephen Fry narrates the comic film
The film - co-produced by Wikipedia founder Jimmy Wales - was made by Founders Forum, a community that connects entrepreneurs, CEOs, and investors in the digital, media and technology sectors.