Phone-tracking software is now standard on iOS and Android. With 'Find my iPhone' and Google's 'Find my phone' both allowing you to use the smartphone's GPS to track its whereabouts if it gets lost of stolen.
It's an incredibly useful feature that has made phone theft an almost pointless task, however when it does happen there's the potential for things to go horribly wrong.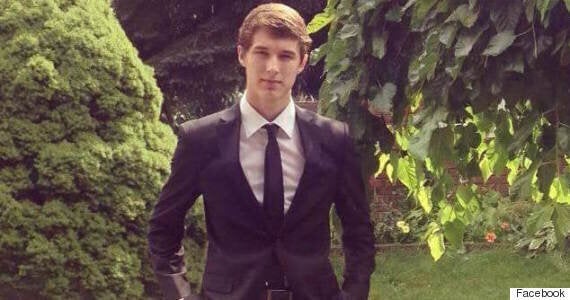 Jeremy Cook, 18, from Ontario, Canada was shot while trying to recover his stolen phone.
18-year-old Canadian Jeremy Cook accidentally left his phone in a taxi on 14 June. Knowing that his smartphone was equipped with a tracking feature he did what any normal person would have done: turned it on and located his smartphone.
Tragically this is where things took a turn for the worse. According to CBS news Cook, and his sister both went to go and recover the phone at around 5am.
They traced it to a parking lot and quickly got into an altercation with three men who were sat in a parked car. As the car drove away Cook grabbed the passenger door and held on in a desperate attempt to recover the phone.
Panicking, one of the men then pulled out a gun and shot Cook multiple times. His body was later found behind a mall while the car was found crashed into a telegraph pole. The smartphone was later recovered from the scene.
London, Ontario police have called the case 'extreme' with Police Const. Ken Steeves saying: 'No one ever would have predicted or even thought that a loss of life would have resulted from a loss of a phone.'
This trend for vigilantism was reported on last year by the New York Times which found that Cook was not alone, with hundreds of people often going to hunt down their stolen phones themselves, some even armed with hammers, baseball bats.
So what should you do? Authorities advise that if your smartphone, tablet or laptop has been lost and contact has been made with the person that found it then it's fine.
However, if it's believed stolen and has been located in a place that you don't recognise do not try and recover the phone yourself, call the police.
Popular in the Community