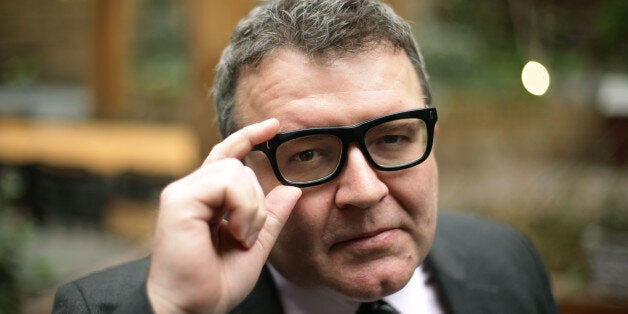 Labour will conduct a country-wide investigation into why millions of supporters switched to Ukip in the General Election, deputy leader candidate Tom Watson revealed today.
In a speech to launch his campaign in Dagenham, east London, this morning, Mr Watson said face-to-face meetings with Ukip switchers would be held to determine why Labour lost their support.
Despite winning just one MP, Ukip picked up nearly four million votes in the General Election and came second in 120 seats.
In an exclusive interview with The Huffington Post UK after his speech, the West Bromwich East MP called for his party to act with "humility" as it engages with voters who moved away from Labour.
He also vowed to remain publicly loyal to any of the candidates which won the leadership election, and praised the "genius" of Tony Blair and New Labour.
Speaking in the Trade Hall social club in Dagenham, East London, after the first of his face-to-face meetings with Labour/Ukip switchers, Mr Watson said: "You have actually got to put yourself through some very difficult conversations like I've just had.
"What they said was 'it's not actually you', they said 'we are disenchanted with politics', but of course they were lifelong Labour voters who went Ukip last time round, so it matters to Labour. They were concerned about fairness in the allocation of public services; they were insecure in the work place. They talked about zero hours contracts and just a sense that Westminster was a very distant place to their lives and that the people in Westminster didn't understand their concerns and their worries and their fears."
The investigation is being led by Labour peer Lord Kennedy, who will oversee regional activists carrying out conversations across the country.
A report on the investigation's findings will be presented to Labour's national executive by the end of the year.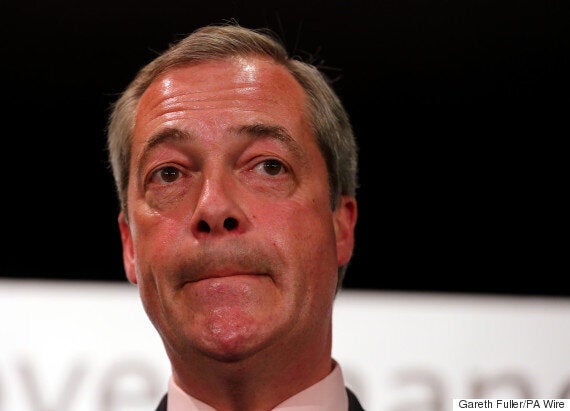 Tom Watson wants to win back voters who backed Nigel Farage's party
Mr Watson said: "People who voted Ukip who were former Labour supporters at the last election were making a choice that was directly against their own personal interests.
"[Nigel] Farage is a classic liberal economist, he believes in a smaller state, he doesn't believe the state should use its empowering role to invest in communities and individuals to skill them up, he thinks the markets can deal with that.
"He had used language that suggested he believed the NHS should be privatised, obviously disputed during the election, but you have got to look at where he comes from philosophically. I don't think the people I was chatting to in there wanted the NHS to be privatised. They wanted it to be efficient, they certainly didn't want the state to walk away from supporting people in low paid jobs or removing more rights from them – on the contrary."
Mr Watson is one of five candidates running for the deputy leader position, and is perceived to be on the left of the party.
With an election for the leader of the party taking place alongside the deputy leader contest, the permutations for the ideological make up of the top team are numerous.
Mr Watson today told The Huffington Post he would work well with any of the four candidates for the top job – Andy Burnham, Yvette Cooper, Liz Kendall or Jeremy Corbyn.
When asked if he would back policies such as a benefits cap, Mr Watson said: "I've got a very clear view about this. I'm there to give very private counsel to a leader who has a mandate from members and I raise some issues that I think need to be debated as part of a debate around what a political party should look like to be battle ready for an election in 2020. But I'm there to support a leader. I've had 35 years of running elections in the Labour Party and I don't want to lose anymore."
When asked if he would support the leader even if they proposed a policy he did not agree with, the West Bromwich MP said: "Oh yes, oh yes. Let me tell you this: whoever is elected leader of the Labour Party will have my 100 per cent support and we're all going to have to swing in around that leader.
"The genius of the New Labour years under Tony Blair was we were a very big tent. There was space for Jeremy Corbyn and Peter Mandelson in Tony Blair's government and we got to make sure we all give a little, whoever wins after the election."
In his speech to a room of local party members, councillors and Ukip backers, Mr Watson said Labour did not "deal with the Ukip threat early enough".
He added: "Of the 50 key seats where Ukip made the biggest gains, 32 of them are Labour held seats. Of course we need to win back Labour supporters who voted Tory in May but if we are to win we also have to understand why so many Labour supporters voted Ukip."
Lord Kennedy also attended the meeting with Labour/Ukip switchers, and told The Huffington Post UK it was too early to know exactly what the party needed to do to win them back.
He said: "It's hard to say at the start. We didn't articulate policies in a way that actually appealed to people. They saw what we were offering and they didn't think it related to them."
Mr Watson chose to launch his campaign in the constituency of Dagenham and Rainham as it is represented by his close friend Jon Cruddas – who launched his own unsuccessful deputy leadership challenge in 2007 from Mr Watson's Midlands-based constituency.
The others Labour MPs running for the deputy leadership are Angela Eagle, Stella Creasy, Caroline Flint and Ben Bradshaw.