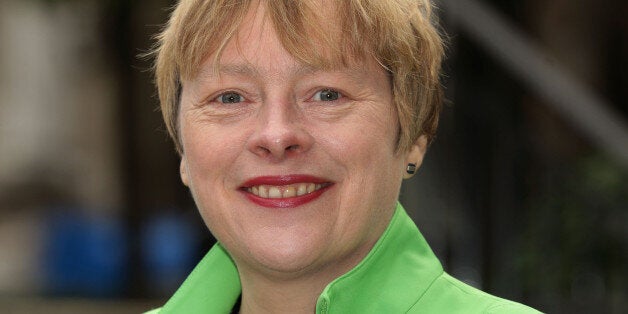 The election of Angela Eagle as Labour's deputy leader would "smash the glass ceiling" for LGBT people worldwide, her campaign team have said.
Eagle, who became Britain's first openly gay female MP when she came out in 1997, is one of five Labour MPs competing to succeed Harriet Harman.
The shadow cabinet minister's campaign agent, Barrie Grunewald, said gay people should give their support, and money, to help Eagle in the contest.
"Angela Eagle has been a leading and high profile campaigner for LGBT rights for over thirty years. As Labour's deputy leader she would become one of Europe's most influential gay politician's and would use her position to carry on fighting for equality, especially in countries where being gay is still illegal," he said.
"Angela's election to this role would smash the glass ceiling for gay people worldwide. Angela can very much win this race.
"We're building a fund to fight the election and I hope LGBT people will contribute. Every donation, no matter how big or small, will help Angela."
The other MPs who made it onto the ballot for the deputy leadership are Tom Watson, Caroline Flint, Ben Bradshaw, Stella Creasy.
The winner will have a key role in the reshaped Labour team, as the party is also electing a new leader. Yvette Cooper, Andy Burnham, Liz Kendall and Jeremy Corbyn are competing to succeed Ed Miliband.
In a general election interview with The Huffington Post, Eagle warned that gay rights should not be taken for granted given the passing of equal marriage legislation.
"We've got theoretical equal rights, we've got theoretical protection against discrimination in all sorts of ways and that is transforming lives. But we also have to make it a reality for every LGBT person in our country and there is still a long way to go," she said.
Eagle, Bradshaw, Creasy only made it onto the deputy leadership ballot at the last minute, after rival Rushanara Ali dropped out and encouraged her supporters to back the other candidates. To stand in the contest each candidate had to win the support of 35 MPs. While Watson and Flint easily reached that threshold, the others initially struggled.