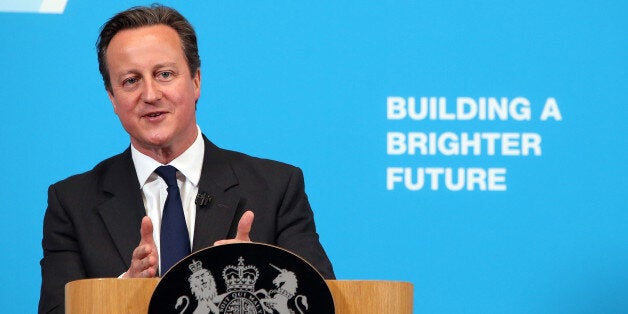 David Cameron has signalled the end of the current child poverty target, claiming that it distorts what the Government is doing to help those in need.
In a significant shift in his position on the issue, the Prime Minister made clear in his speech on welfare reform that it was time to end the system of measuring youngsters' 'relative poverty'.
Mr Cameron said that the current definition was part of a wider problem of ignoring the causes and instead treating the 'symptoms' of social problems Britain faced.
"Just take the historic approach to tackling child poverty. Today, because of the way it is measured, we are in the absurd situation where if we increase the state pension, child poverty actually goes up," he said.
The latest figures are due this Thursday and ministers are braced for criticism from charities over an expected record rise in children classed as in poverty.
The current definition is based on those living in households whose incomes are less than 60% of the 'median' average of UK income.
Iain Duncan Smith has long argued that the 'relative poverty' measurement sets an arbitrary threshold and fails to capture the root causes of deprivation.
Whitehall sources told The Huffington Post UK that the Prime Minister's words today signalled that plans for a new definition for child poverty were back in play.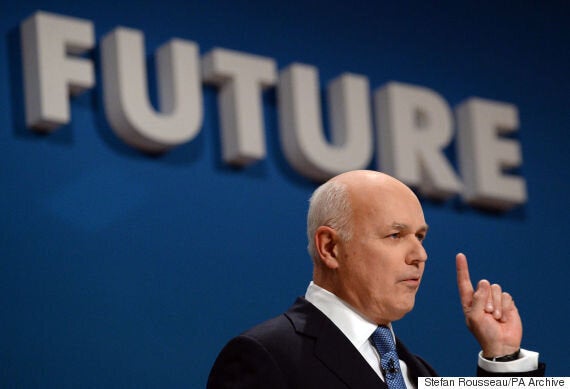 In Opposition, Mr Cameron struck a very different note, with the Conservatives praising the Guardian's Polly Toynbee for a focus on inequality and not just a safety net for the poor.
In his Scarman Lecture of 2006, Mr Cameron declared: "I want this message to go out loud and clear: the Conservative Party recognises, will measure and will act on relative poverty.
"Poverty is relative – and those who pretend otherwise are wrong. Even if we are not destitute, we still experience poverty if we cannot afford things that society regards as essential."
But Mr Cameron's words today signalled a change towards Mr Duncan Smith's approach.
He said "the right track" for public policy would be "to recognise the causes of stalled social mobility and a lack of economic opportunity. Family breakdown. Debt. Addiction. Poor schools. Lack of skills. Unemployment."
Mr Duncan Smith fought and lost a battle to produce a new target last year, as part of a wider child poverty strategy, after George Osborne blocked the plan.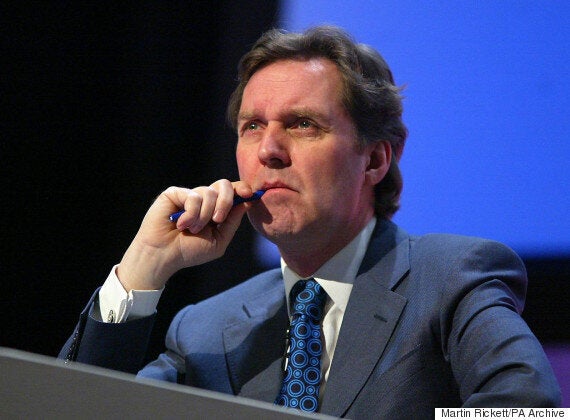 Alan MIlburn, the Government's social mobility adviser, said it was 'beyond Whitehall farce' that the Treasury had claimed 'victory' over the Work and Pensions Secretary at the time.
Some in the Treasury were worried that changing the definition at a time of Government cuts could risk the charge of moving the goalposts to massage the figures.
But Mr Duncan Smith insisted that the current measure was simply flawed because any change in the median, up or down, led to the impression that the number of children in genuine need had changed.
Thursday's figures -known as the 'Households Below Average Income' statistics- could see a record reversal of the drop in child poverty that occurred under Tony Blair and Gordon Brown's Labour governments.
Blair even set at target of abolishing child poverty completely by 2020. The numbers below the official breadline fell from 3.4 million in 1998-99 to 2.3 million in 2010-11.
The Institute for Fiscal Studies (IFS) has already claimed that progress between the late 1990s and 2010 has been reversed and that the number of children living in relative poverty rose from 2.3 million in 2013 to 2.6 million in 2014.
The Department for Work and Pensions insisting that there are 300,000 fewer children living in relative poverty since 2010 and that the number of children growing up in workless families is at a record low.
Mr Milburn said in 2012 that the figures were not coming down fast enough and that it was time for honesty from all sides.
"I don't believe, frankly, that there is a snowball's chance in hell that we will hit the 2020 target. I think that's very widely privately acknowledged and I think it should be publicly acknowledged too. It is time to come clean about this stuff."
Related