It wouldn't be a Monday without hearing a few moans around the office.
But all it took was a spark of imagination to cheer up Londoners today.
The grey weather was no match for a new art installation on London Bridge, which transformed the crossing into a rainbow walkway for one day only.
The project was created by Spark Your City, a global movement "dedicated to spark joy in everyday life".
According to the group's Facebook page, they are "travelling the world from city to city", and London was the first major centre to get the spark makeover.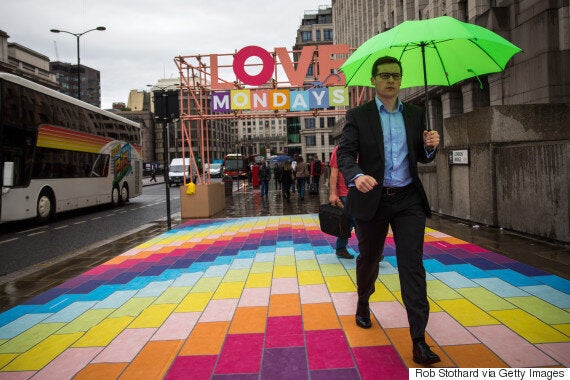 Spark Your City, a global art initiative, transformed London Bridge into a rainbow footpath on Monday
The group's website says: "Starting 2015, we set foot on this fun and exciting journey linking 50 cities through a global chain of 1000 events.
"We invite create and deeply talented women in every corner of the globe to transform ordinary city routines and landmarks into extraordinary living playgrounds."
BBC 1 presenter Gemma Cairney was on hand Monday to greet and present flowers to the 150,000-odd commuters walking over the bridge.
The installation caused quite a stir on Twitter. One user noted that it was an "awesome idea especially in a place where people are so grumpy".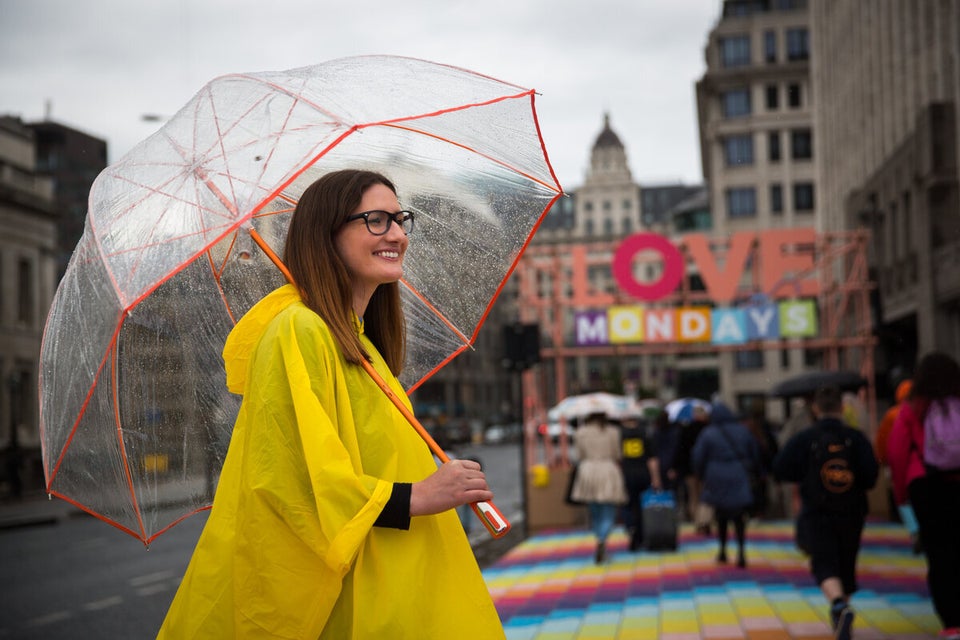 London Bridge art installation
Popular in the Community