'The Second Best Exotic Marigold Hotel' had big Indian shoes (jutti?) to fill when it was announced last year. Its predecessor had been a global box office surprise hit, telling the story of six Brits who'd decided to cash in their umbrellas and see out their dotage in the Indian sunshine.
The sequel picks up where that one left off, with Dames Maggie Smith and Judi Dench firmly installed in the Best Exotic Marigold Hotel, still being run by a frenetically enthusiastic Dev Patel - a man with other things on his mind, not least his upcoming nuptials to his beautiful sweetheart, and the rival attentions of her slick male friend.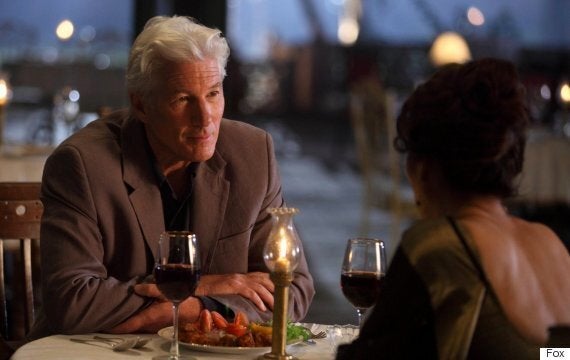 Richard Gere joins the guestlist of 'The Second Best Exotic Marigold Hotel'
The second film, out on DVD this week, was given a big dollop of A-list Hollywood glamour in the form of Richard Gere, joining the ensemble cast as a mysterious new guest and causing the likes of Celia Imrie and other female guests to get more than a little hot under their carefully pressed collars.
Richard Gere talks to HuffPostUK about joining this most British of casts, why filming in India was a dream come true and what he thinks of the film's gentle approach to a controversial subject - the outsourcing of old age...
Is this your first time working in India?
First time. I'm fitting this in between two other movies, so it was difficult to make this fit with everyone else's schedules. There are ten people here who have complicated lives, so to fit all the actors together was not easy. Up until the last second I didn't know if we could make it work. I had to start at a certain time and clearly I have to leave at a certain time, so it was difficult. But I've always wanted to shoot something in India. When this came up – a terrific script, a brilliant director and wonderful actors – it was a no-brainer.
How has the experience been so far?
It's been easy, you know. We're in a beautiful place, and we're very well taken care of. I didn't know Rajasthan very well, although I come to India all the time. It's been nice to spend time here with locals who know the place. Shooting has gone very smoothly and John (director John Madden) is totally prepared. The other actors are obviously brilliant and fun and easy and all of that. We all spend a lot of time together. It's a bit of a party, really.
What can you tell us about your character?
It's tricky because I don't know how to talk about it yet. He's the American that shows up here and there seems to be some confusion about him. My character is a writer, and he's travelling around India and ends up in this place. But the movie has some quirks to it that we find out. There are some right and left turns here.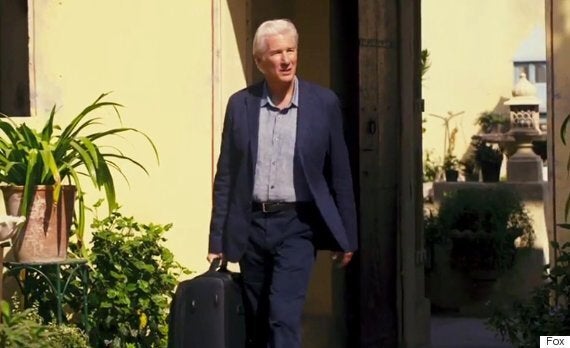 Richard Gere's character is a mysterious American who causes titters among the other (mostly female) guests
Were you a fan of the first film?
I think everyone was. When I'm telling people that I'm coming here to do this, everyone has said, "Oh, I loved that movie. It was so sweet and touching and beautiful." Everyone seems to have a great feeling about the first one.
How is it to join such an established ensemble?
It's funny, we're all like ten racehorses who are ready to run, and the way this is constructed only one or two people at a time get to run. Everyone else is kind of in the background, you know. John keeps everyone here almost all the time, so he keeps all these stories alive through the other stories. Sometimes just walking through a shot, or sitting in the background, or coming through a door, or whatever, you're telling your story. It's been interesting for all of us who are used to being in every scene of a movie to kind of fit into this ensemble.
Is there maybe a little less pressure in that sense?
Oh, way less pressure. There's a lot of hanging out and we're on Indian time here. Forget about your watch. It's an ensemble and it isn't, because it's not like we're all interacting with each other. It's just that the stories intersect. Maggie and I, we have one scene where we speak. I don't know that Judi and I ever speak. Bill (Nighy) and I, I don't think, have any interaction. It's going to feel like it when you see the movie, because we're all moving through each other's space. We refer to each other's stories in some way. The way John's doing it, it will feel like we're ever present, but it's not like you have 10 characters on stage and they're all relating to each other. It's not the same thing.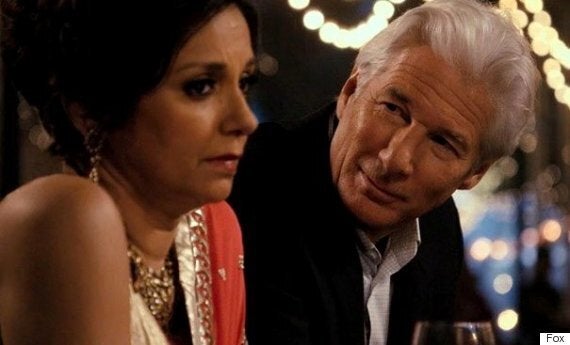 Is there romance on the cards at the Second Best Exotic Marigold Hotel?
Is the Marigold the sort of hotel you'd like to stay at?
This is incredibly charming, the way it's put together. The way it was designed, it's got a lot of soul to it. I don't really like the big hotels that hundreds of millions of dollars have been put into. They're too big and they've lost the charm. There's no soul, and no history associated with them. These are the kinds of places I'd want to stay in.
How do you feel about the theme of the film – this idea of outsourcing old age and spending your retirement years in a place like this?
India is a place that seems to engage the idea of impermanence. You do grow old, and the body does give out, and there is a dynamic to being born and dying. In the West we don't really embrace that. It seems to be the whole culture is to deny that. It seems quite natural here. The way kids and family understand that the responsibilities later on are to take care of your parents and your kids will be taking care of you. And not only the family, but the community. There's still a great sense of community here in India.
That's something the characters in the first learn on their journeys. Does your character have a similar realisation?
What we've decided with him is that he's had some broken marriages and he's trying to figure out what's happened to him emotionally. There's a healing process going on and there are things that he has to overcome somehow. The process of being here does open him up. Part of him has shut down. He's breathing again. He says at one point, "My blood is moving."
You've been a big fan of John's work for a while, haven't you? Is it true you've tried to work with him in the past?
I've sent him scripts over the years – quite a few – and he's never wanted to do them, so I was very pleased he sent me this one and gave me the opportunity to say no for a change. [laughs] But it was too good to say no to.
Is there much of a culture clash, being the American coming into what was a very British group?
Not really. Some of the writing I've had to Americanise a bit, just to have the difference, with the syntaxes. I really wanted him to be American to have the contrast – that it was American rhythms and patterns.
What keeps you coming back to India?
Well I was initially up in the Himalayas, which is what I know the best, because all my teachers are there. There are Tibetan communities there and my teachers are there. Most of them are either in Dharamsala or in Kathmandu in Nepal, so I'm just used to being in the mountains. I travelled around a little bit, but I didn't get to know most of India until I started working on HIV/AIDS projects in India. To organise what we were trying to do with media we had to go all over the country because there's no strong centralised point of view in terms of media. Each area has its own thing, sometimes its own language, or customs, newspapers and points of view. I really did have to go around the whole country and it was the first time I really got to know Indians. That was maybe 8 to 10 years ago. But I've been coming here for close to 40 years.
It's like no place on earth.
Of course. You just have to breathe, throw your watch away, and just hang. You can't make things happen in India. You have to get into the rhythm of the way life is here. The trains: they leave at 2:43 in the morning. You just have to go with it. It's not about time.
The Second Best Exotic Marigold Hotel is out on Digital HD 22 June and on Blu-ray and DVD from 29 June. Watch the trailer below...
Related