The star plays widowed police officer Jo Gillespie, who sets out to solve her husband's murder, only to discover a number of nasty secrets along the way.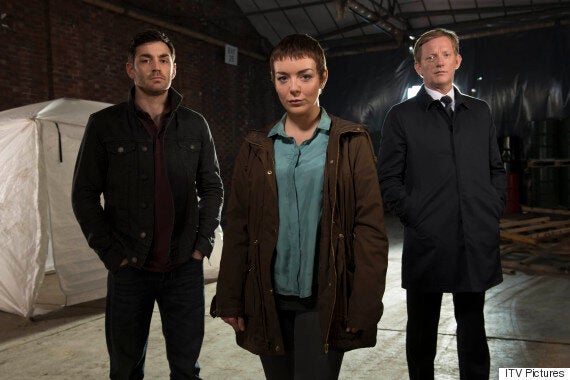 Sheridan alongside her co-stars Matthew McNulty and Douglas Henshall
Once again, she's stunned critics and TV fans alike, though the show itself has drawn criticism for being like 'Line Of Duty'... but not quite as good.
Here's what the critics had to say:
"This is less intelligent, less interesting, more ITV [than 'Line Of Duty']. And even Sheridan Smith can't help that. She's good – of course she is, she's Sheridan Smith, she could breathe humanity into a stick. But she's only as good as what she's got to work with, and this isn't going to be one of those OMG did-you-see performances."
"ITV's new three-part thriller Black Work last night contained the creepiest ghost scene since The Enfield Haunting. Jo Gillespie, the newly widowed copper's wife, and, indeed, copper, returned home to hear her own voice and that of her boyfriend echoing through the living room. When she took a ride in her car, her dead husband spoke."
"This wouldn't be the first time a drama has been built entirely around Smith's useful ability to get an audience rooting for her, but the lack of any other interesting characters is still noticeable. There are only so many close-ups of Smith's face, bravely bearing up against hardship, that a director can deploy before our hands begin itching for the remote."
"Following a stunning performance in BBC One's 'The C Word' recently, Smith appears to have the acting Midas touch at the moment, and her portrayal of Jo Gillespie is no different. Her emotions are raw but stunningly controlled. The rest of the cast put in good turns too (especially Douglas Henshall and Geraldine James) but Smith is different. She's truly captivating to watch and owns every scene she's in. And if you're worried that you've seen a lot of her lately, don't be; Gillespie is like none of the other characters you've seen her portray before."
"Sheridan Smith, the 33-year-old British Bafta-winner who seems incapable of a duff performance, was more plausible than the script deserved as Jo Gillespie, a police constable whose husband Ryan — fellow cop and father to her daughter and stepson — was killed in mysterious circumstances."
Over on Twitter, TV fans shared their joy at having Sheridan back, with one writing: "Yet another magnificent performance in #BlackWork! You're one of Britain's goldmine of fresh talent!"
"Who else watched Black Work tonight? Sheridan Smith portraying a very different character again. Another promising Sunday night series," added another.
The 'Cilla' actress also counts a number of celebs among her fans: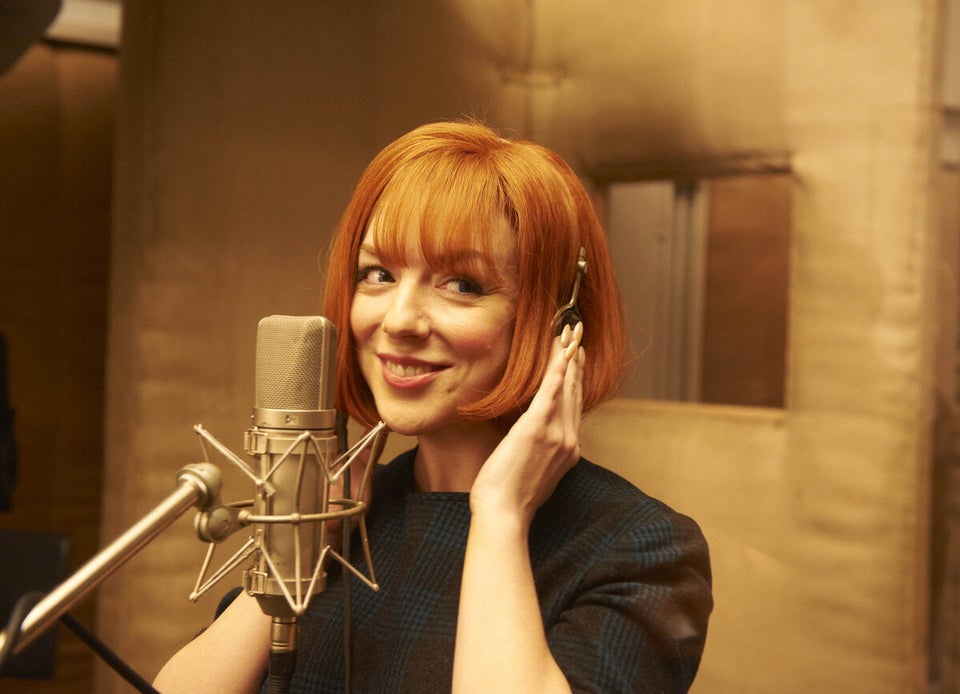 Sheridan Smith: 9 Facts In 90 Seconds