Katie Hopkins was the victim of a Twitter hack over the weekend with her account spewing off all manner of badly written tweets and coarse threats to release a sex tape.
So bad was the output that some actually lamented her disappearance...
When you're looking forward to Katie Hopkins regaining control of her Twitter account so it becomes less offensive

— Felicity Morse (@FelicityMorse) June 21, 2015
But fear not for we have the solution! Behold!!!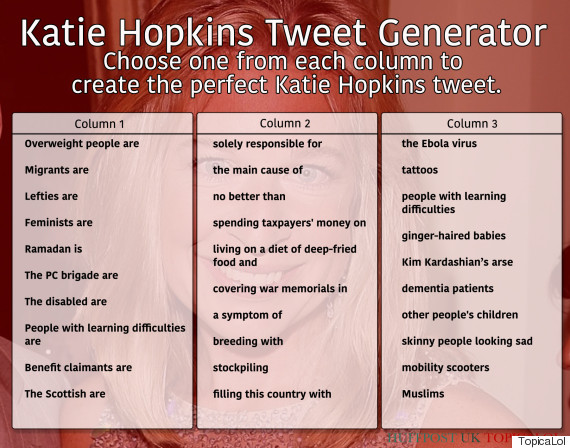 SEE ALSO: The Top-Secret Government Plans For When Migrant Nurses Are Kicked Out
(Created by Jason Spacey, David Schneider and David Beresford)