Hart of Dixie actress, Jaime King has shown just how much she is embracing her pregnancy by posting a topless photo of herself, modestly covering everything but displaying her bump.
The 36-year-old actress is expecting her second child with husband Kyle Newman later this year - suspected to be a brother to James, 17 months.
With blue skies in the background and tropical palm trees, the actress looks very natural in the serene setting.
She captioned the polaroid photo which was uploaded to Instagram: "Baby of the sun by @abbeydrucker"
Fans were quick to compliment the actress, with the majority commenting on her "natural beauty".
One person said: "Seriously gorgeous!" while many others all agreed that this photo was the definition of their "pregnancy goal".
But this isn't the first time King has decided to pose topless while pregnant.
She uploaded a photo to her account in March this year, but said her son got hold of her phone and deleted it.
King, 35, said she was tired of body shaming, having been thin her whole life.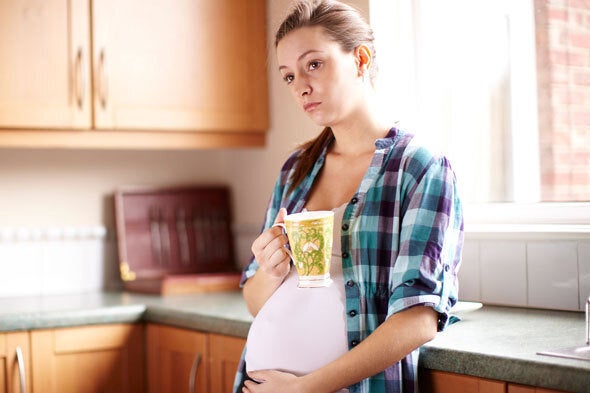 Pregnancy worries and words of comfort