The world has gone a bit crazy after Jaime King hinted that she's going to be having a baby boy in an Instagram video with Taylor Swift.
Jaime King shows that being pregnantis sexy.
The American actress, 34, has struggled with fertility issues for eight years, and was over the moon when becoming pregnant with her second child, due this year.
"So excited to announce THE SEQUEL Coming later this year!! ... #BabyTown2" she wrote on Instagram. And since then we've been in awe of her gorgeous snaps she's been posting.
The tight white tee
King shows that being pregnant is not just about baggy shirts and flowing tops. Her tight white tee accentuates her growing bump.
"I just love sharing with you that being pregnant is a celebration of style and sensuality," she wrote on Instagram when she first shared the news.
And how right she is. Her low-waisted culottes are perfect to sit underneath the growing bump.
The showing bump
King tells her followers to 'maintain their individuality' in this snap of a gold-coloured shirt revealing the bottom of her bump.
"In a way, it's the only time you don't have to suck in and the only time that it doesn't matter really how big you are or what your body looks like. You can wear form-fitting clothes, and you can wear things that show off how your body has changed."
The Calvin Klein
If there's one thing this picture says, it's how proud King is of her bump. Her stylish Calvin Klein underwear is pretty simple, but at five months' pregnant in this photo, she looks damn good.
She told inStyle "… it's just really about respecting and loving your body in every form that it takes. The more women understand that, the better.
The sheer dress
#Babybodyjoy she hashtags on Instagram when pictured in this gorgeous, floor-length sheer dress at a Burberry event.
Yes, her dress is see-through and yes, you can see her bump. But our guess is that's exactly what she was going for. King had no qualms in showing her skin, keeping with the mantra that pregnancy style is about sensuality.
To top if all off, her fluffy overcoat and wedged boots finish the outfit.
The floaty skirt
On Mother's Day, King uploaded a trio of style shots featuring a patterned maxi skirt with a plain white shirt.
We absolutely love this outfit, especially the third shot where she cradles her soon-to-be newborn covered in the high-waisted skirt.
"Just because you are a mom doesn't mean you can't be cool and fashionable."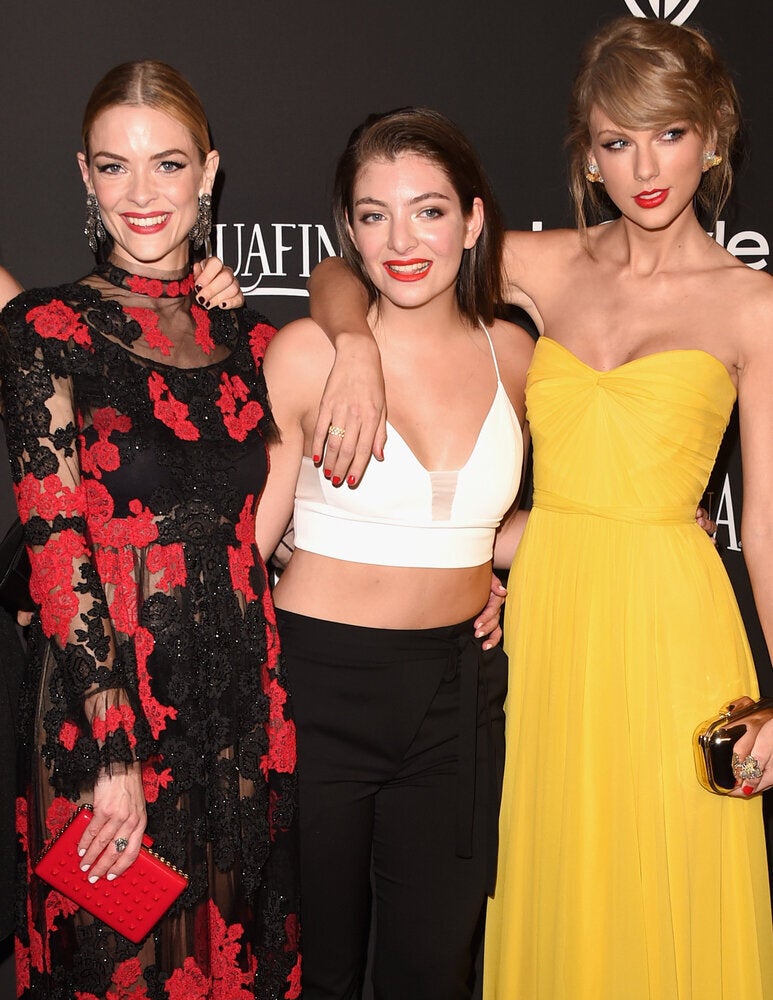 Jaime King Underrated Style Star
Related